Officers killed and their artillery hardware confiscated in Lay Kay Kaw's battle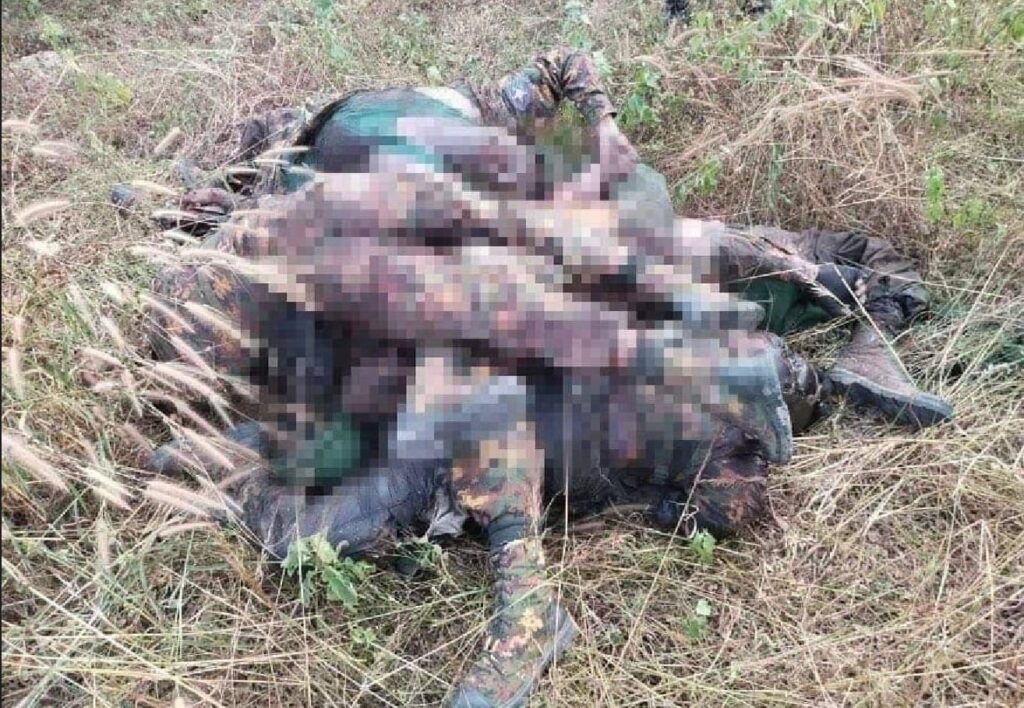 Junta troops trying to take control of Lay Kay Kaw township, within Karen National Union's Brigade 6 territory, were attacked by an alliance of the KNLA (Karen National Liberation Army) and PDF (People's Defence Force). During the intense battle near Myittar Lin Myaing and Mel Htaw Ta Lay Townships on the 19th of December, more than 10 Junta soldiers, including high-level officers, were reportedly killed.
"Junta soldiers suffered a defeat and retreated to Myawaddy Township. More than 10 junta soldiers might have been killed. Since there were pistols in the confiscated weapons, high-level officers must be on the list of injured or killed because only officers hold pistols in battle in Myanmar," said U Ye Min, from the PDF's southern military headquarters.
Junta troops retreated from Lay Kay Kaw, and fired guns into Phalu Village and there were additional clashes in that area.
Alliance forces (KNLA and PDF) detained a total of 4 MA1 rifles, 2 pistols, 2 sniper rifles, and one 60mm mortar
Moreover, during the battle on the 19th of December, heavy artillery from junta forces reportedly landed on Thailand's border again. Tensions have risen between the border guarding authorities but there is still no military response from Thailand.