One dead and 10 injured in Depayin Saing Pyin Police Station and Pyu Saw Htee attacked in Yaysakyo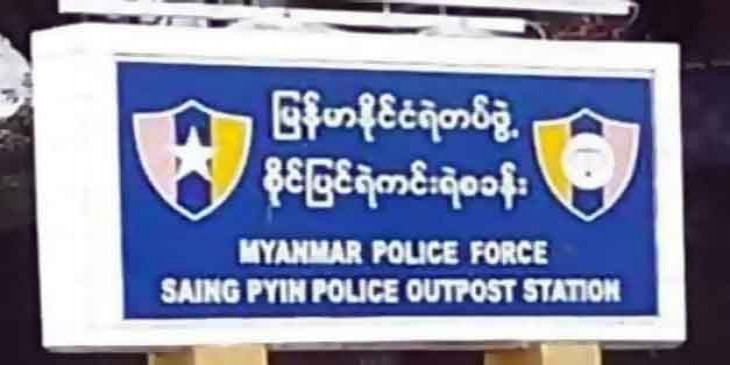 Nine police from Sai Pyin Police Station, Depayin Township were severely injured by a bomb blast on the 9th of December, said the Garuda Team.
The Garuda Team attacked the four police forces at the station with three bombs. Two police officers were injured by the first blast. The rest of the group and the other six police officers coming out from the police station were also injured by the second bomb that was thrown towards them.
The attack was performed to avenge the death of innocent people in Debayin Township by the junta.
The Garuda Team and its revolutionary alliances conducted a similar attack on the 3rd of December, resulting in 30 injuries on the junta's side.
In Yayzagyo Township, Magway Division, The Pyu Saw Htee (the junta's civilian armed force) was attacked while they were patrolling near Kan Thit Village at noon on December 9th. One died and one was severely wounded, reported by spokesperson of the Yayzagyo PDF.
A witness said "the junta's civilian armed forces patrolled everyday and was attacked only today. It seems the PDF has been waiting for the chance to attack. One person was shot dead immediately and other was shot two to three times. His condition was bad and he was sent to hospital. No one knows how it went."
The Yayzagyo PDF also made a proposal to money lenders to postpone loan collections.
On December 9th, The Urban Ground Revolution Force – YSO issued a stern warning by using a landmine to those who paid bribery money to the junta regime, and who are organizing illegal gambling activities.