One of Taunggu's police officers has become a CDM officer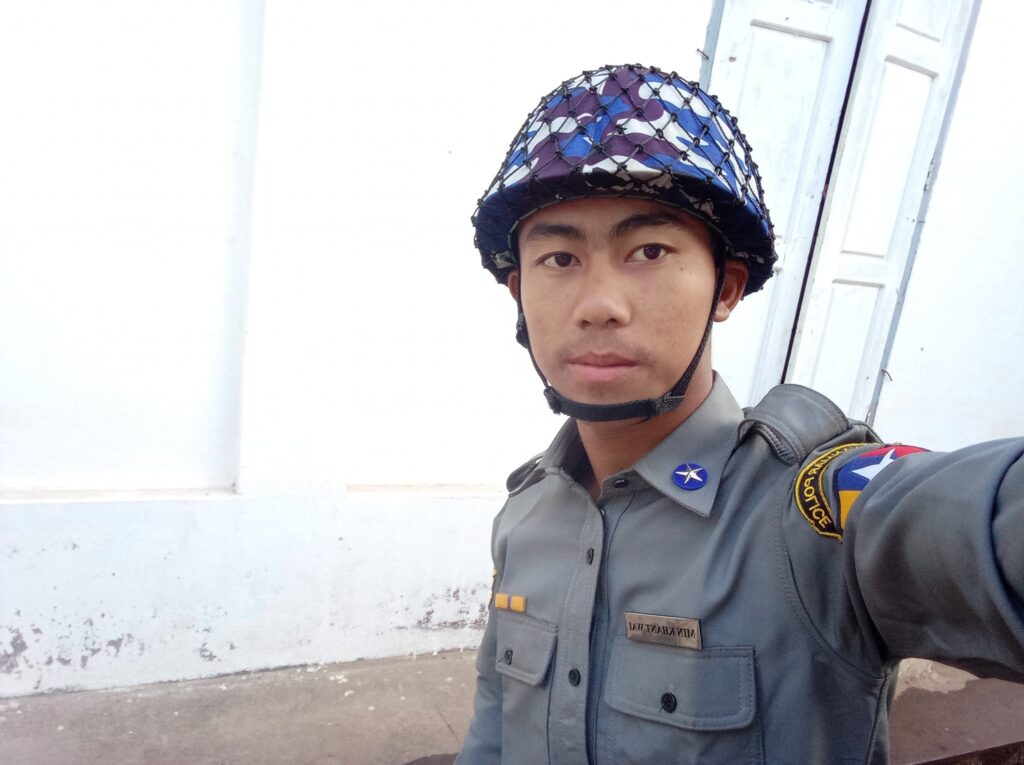 On November 27th, police officer Min Khan Wai from, the 11th Battalion of Taunggu, who participated in the CDM, arrived in a liberated area.
Police officer Min Khant Wai (La-290 447), who lived in Nat Chaung village, Kalay Township, Sagaing Division, defected as a CDM policeman from Battalion 11, Taungoo Police Station. and went to the LDF. "There were no weapons, only him", said the LDF.
The LDF said that Min Khant Wai, a police officer, who joined the CDM on November 27 had joined the people because he did not want to continue serving the Junta. "It is true that we, the LDF, do not want war because we are all brothers and sisters in the same country, living on the same land and drinking the same water," he said.