One policeman from Myaung Township defected with weapons and joined local defense force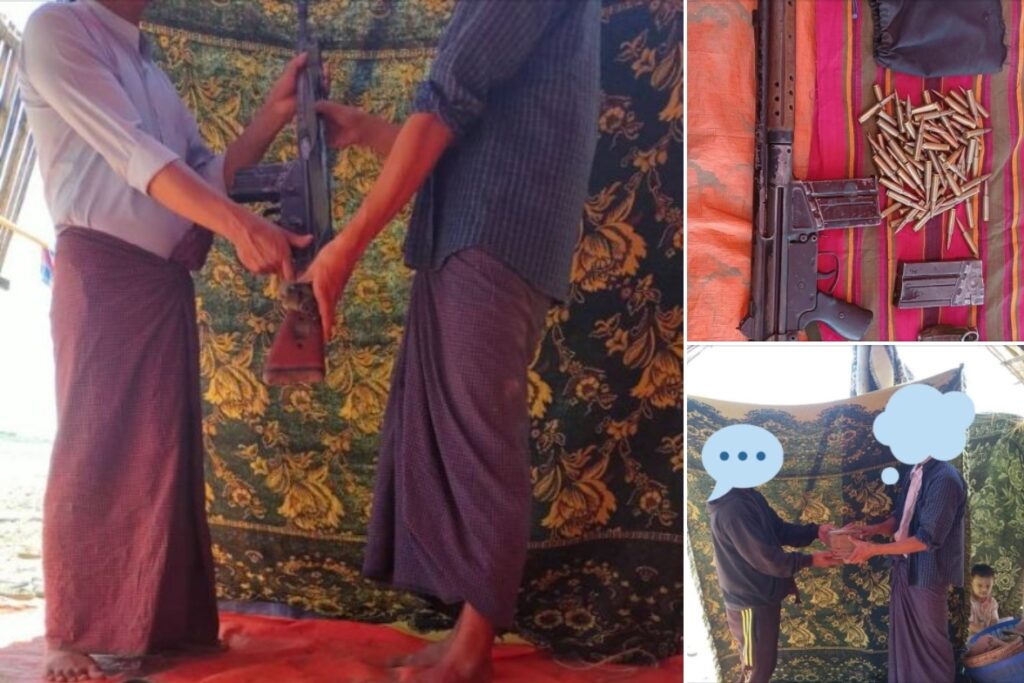 On November 18, Htet Thura (Police ID- LA274185), a enlisted police, from Kyautyit Police station located in Myaung Township, Sagaing Region joined the local defense force.
He brought one G3, over 100 live ammunition and one grenade with him. Hence, the enlisted police was rewarded 35 lakh kyat and the civilian who helped the policeman had also been rewarded 10 lakh kyat, announced by the TGR people's defense force (Myaung Township).

"The enlisted police had been rewarded 35 lakh and the civilian who is attributed in helping escape, also had been rewarded 10 lakh. Anyone who seeks the refuge can contact us confidently." told by the responsible person of TGR people's defense force.

The policeman is now in a safe place. " Now the military is sacrificing the police like me to get killed. We don't want our lives to be wasted in the hand of a puppeteer, the military. Other brothers need to stop doing what the military told us to do. Please, break free from there." told by enlisted police Htet Thura.

This action was the cooperative act of Myaung People's Defense Force TGR, Myaung Special People's Defense Force ( MSPDF), 27 Revolution Force, 11 Brothers Revolution Forces, Young Fighters People's Defense Force of Myaung (YFPDF).