One unconfirmed casualty from bomb explosion at Za Wa Na EPC office in Thin Gan Gyun Township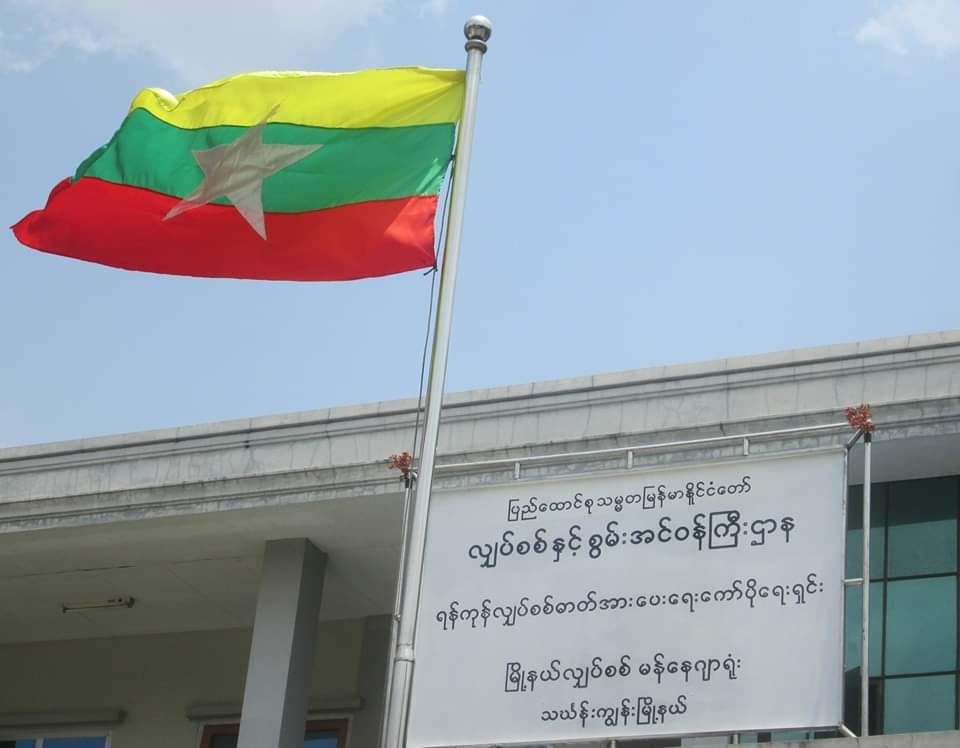 The Myanmar Defense Force-Yangon (MDF-Yangon) issued a statement that around 7am, January 2nd, they detonated a bomb at the Za Wa Na Electric Power Corporation (EPC) Office, Thin Gan Gyun Township, Yangon.
The MDF-Yangon confirmed that one soldier of the junta is possibly dead and other destruction was possible due to the explosion.
They also said that although they planned to perform strikes on the two places of Thin Gan Gyun Township at the same time with the guerrilla system, they canceled the operation to avoid injuries to innocent civilians because a mine was unintentionally picked up by a litter collector.
The MDF-Yangon warned civilians not to observe things that did not relate to them.
It was reported that the MDF-Yangon performed the operation with the help of allies together with the region management troop as part of the Pyan Hlwar Aung Operation.
A statement was issued that the operation was performed on a public holiday to avoid injuries to civilians who came to give power bills, and warn staff that the next time, there would be no guarantee against injuries and saving the lives of those who worked under the junta and those who were paying taxes, for bullets.