Over 10 junta military of unit 66 killed on the front line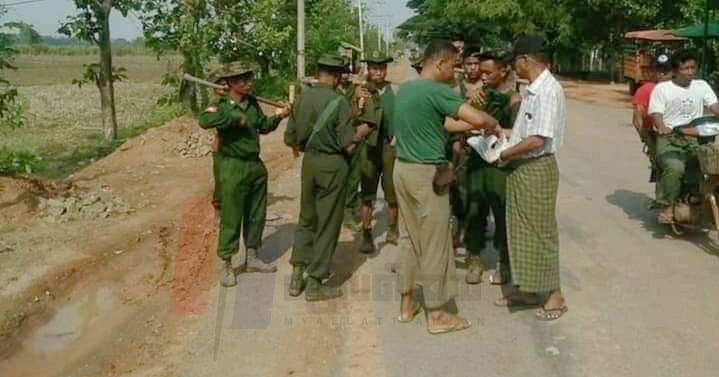 More than 10 junta troops, including a Battalion Commander of the 1st Light Infantry Battalion, a subordinate battalion to Unit 66, near Sein Kant Lant Village of Minhla Township, in Tharrawaddy District, west of Bago Region, were killed on the front line, on December 31st, according to a local junta source.
An order given by the junta forces, which required one person per house in Minhla City to garland the junta forces before they go to the front line, was canceled, said residents.
Although, the exact location of the front line battle ground where the junta troops died is unknown, it is assumed to be in Karenni State, and were ambushed, said the family of a dead soldier.
There were condolence messages regarding the death of the Battalion Commander, posted on the Facebook page of the soldier's acquaintances.
A few days ago, 2 military vehicles, carrying soldiers with uniforms from the 1st Light Infantry Battalion, Sein-kant-lant Unit, were seen headed to Minhla Tarsone, marching in battle formation, said a resident.