Over 100 junta soldiers advance into Kawt Nwe village and ten military vehicles driven to Hlaingbwe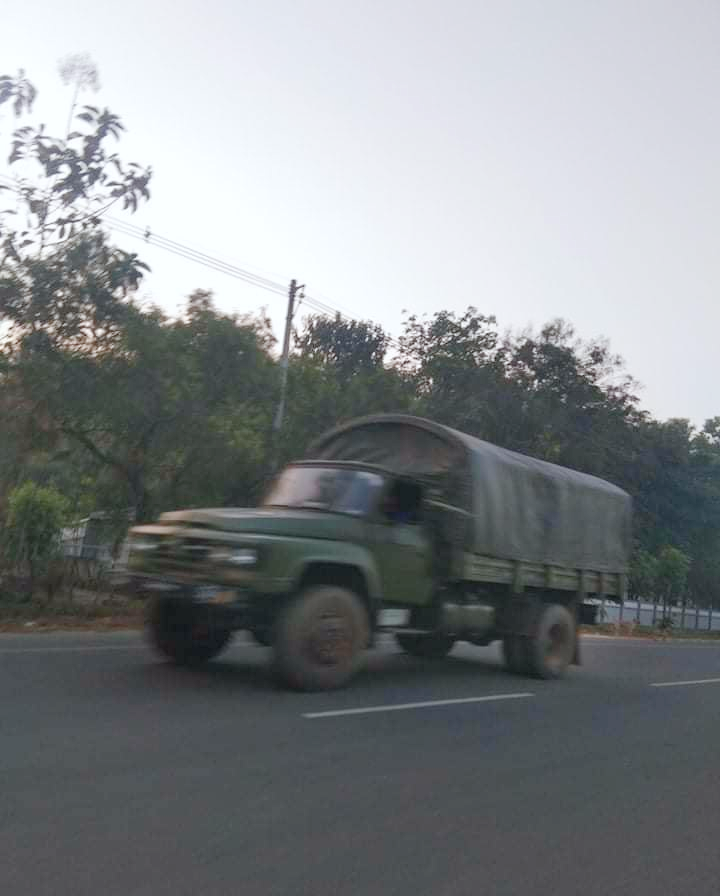 The Karen National Union (KNU) claimed that an incursion was made by over 100 junta soldiers into Kawt Nwe Village, Kawkareik, Karen state at around 5:30am on Wednesday. There was a skirmish at Kawt Nwe Village at 11:15am, just a day ago between junta troops and KNLA coalition forces, reportedly leaving fifteen junta soldiers dead.
The KNU claimed that junta troops stationed at Shwe Kyet Min Pagoda Heights fired more than 30 artillery rounds after the clash around 2pm. The battles between junta troops and KNLA coalition have been ongoing in Kawkareik and Kyar Inn Seik Kyi Townships, Lay Kay Kaw, for more than a week. The junta regime has been sending more troops to remote frontiers.
According to a local news, ten military trucks were sent to Hlaingbwe road from Hpa Ann around 7am on December 22nd.