Over 200 Civil Service Organisations urged to suspend the SAC from the member of INTERPOL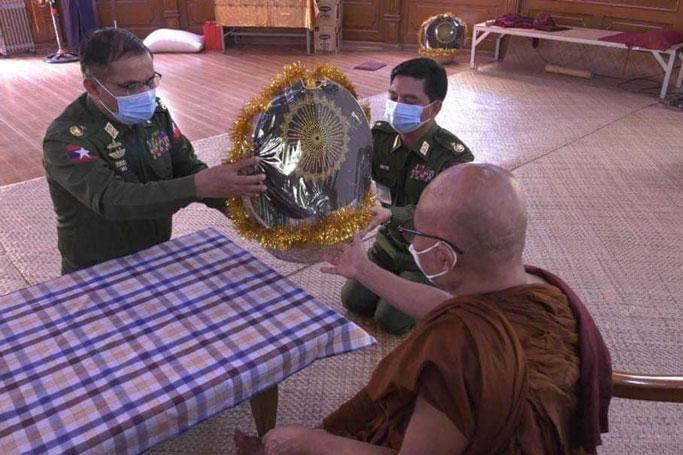 After publishing the news that the Director General of Police Force, Lieutenant General Than Hlaing, was going to attend the General Assembly of INTERPOL surfaced, over 200 Civil Service Organisations sent an open letter with the date of on the 22nd of November to suspend the Myanmar Military Council from the membership of INTERPOL.
In the open letter to the Chairman of INTERPOL, Kim Jong Yong;INTERPOL chief secretary Jurgen Stock; INTERPOL Executive Committee and member countries of INTERPOL, there are 205 organisations such as 8888 Generation (New Zealand), the Development of Democracy Committee (ACDD) and Albani Karen Community (Albani) who have signed to urge the halt of membership.
The open letter read that according to news outlets, the police force of the SAC, led by Deputy Minister Lieutenant General Than Hlaing, are currently holding the representation of Myanmar and planning to represent Myanmar government at the INTERPOL general assembly.
Lieutenant General Than Hlaing, who is the chief of No (6) operations team and also the incharge of the operations in the Northwest Military Headquarters region, will lead the attendance to(at) the 89th INTERPOL General Assembly which will be held from November 23 to 25 in Istanbul.
The letter read that the SAC doesn't represent the Myanmar Government, the International Community has refused to recognise the SAC as the legitimate Government, the International Community has prohibited the SAC from participating in International Conferences such as the United Nations General Assembly, United Nations Climate Change Conference COP 26 and ASEAN Summit Conference. As such, allowing the SAC to represent Myanmar in INTERPOL General Assembly might tarnish the reputation of INTERPOL.
Furthermore, military coup on February 1, 2020 led by Senior General Min Aung Hlaing, is a breach of Myanmar's Constitution, International Law and the framework of prevalence of law and order.
The recent report of head of the United Nations Independent Investigative Organization for Myanmar also pointed out that the systematic attack on civilians following the coup qualifies as the crimes against humanity.
The open letter also stressed that Lieutenant General Than Hlaing, the Deputy Minister of The Ministry of Home Affairs and the Director General of police force is responsible for the terrorism and brutality of police on peaceful protesters and human rights violations in Myanmar.
Target Sanctions have also been applied to Lieutenant General Than Hlaing by USA, Britain and Canada.