Over 30 lakhs MMK was stolen by SAC soldiers from a monastery in Yesagyo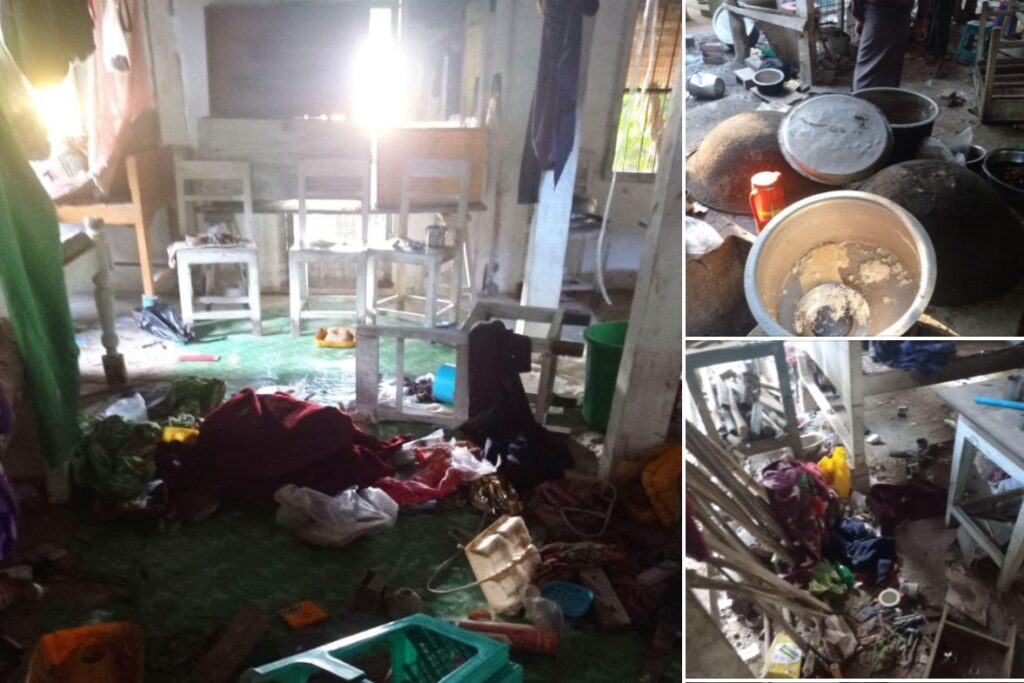 Cheif of Bo Beelone People Defense Team told Mizzima that SAC soldiers destroyed properties from Bodi Yatetar Monastery located in Kyaukphoo Village 1, Yelal Kyun, Yesagyo Township, Magway, stealing over 30 lakhs of donated money.
SAC soldiers raided that monastery on November 19, around 12 pm. But the head monk of that monastery could avoid them before they got there.
"Yesterday afternoon, they raided two times, once before and after of fighting with MG6 People defense force by shooting with both heavy weapons and small arms. That money was separately kept in two places with the intentions of maintenance and welfares. But they searched and took it. In the past, that monastery helped and fed the refugees. So, two informants from Min Village and Kywal Kone Village guided soldiers and let them destroyed things which are not only motorbikes, pans used to cook for refugees, monastery-owned cabinet, rice bags but also other things in monastery".
The monastery was raided by the soldiers, amounting to about 57.
Moreover, in the morning of November 20 (yesterday), SAC soldiers shot with heavy weapons from Mee Laung Kyun Village to Phyohm Buu Village for more than 30 minutes.
Then, they occupied and camped at Phyohm Buu Village and shot more than 40 times with machine gun at Mi Phayar Village and eastern part of Kyauk Phoo Village, locals told.
There are more than 30 villages in Yelal Kyun. SAC thugs raided about 25 villages one after one, camping just for hours and shot nearby villages with heavy weapons and small arms, locals said.