PDF clear the area near Ngwe Taung Dam, Demoso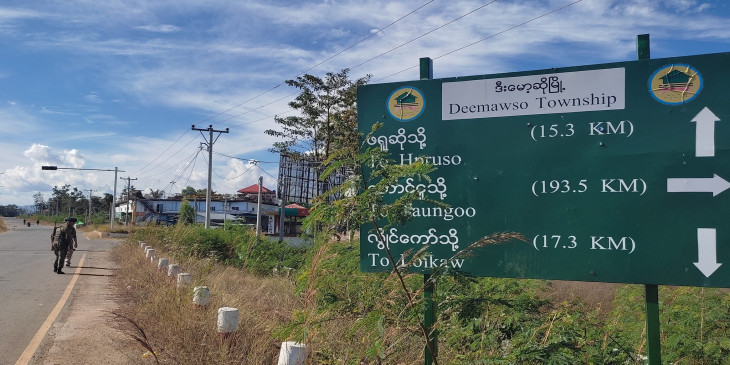 Earlier on the 1st of January, the People's Defense Force (PDF), together with the Karenni Nationalities Defense Force (KNDF) and the Karenni Army (KA) cleared the area near Ngwe Taung Dam where a battle occurred almost all day on December 31st.
"The Junta troops took a fall yesterday and retreated from the place they were stationed, near Ngwe Taung Dam. Heavy Artillery and aerial bombing were also used during their retreat. So, we are clearing the area today," said a PDF member.
"Yesterday's (December 31st) battle took almost the whole day starting from 9am till midnight. The junta forces used tanks and jet fighters during the battle. There were causalities on both sides. The PDF, with the support of local people, has been fighting against the junta for almost 8 months. PDFs have gained control over a few areas." he added.