PDF forces arrest timber smuggler and seize a sawmills and logs in Kanbalu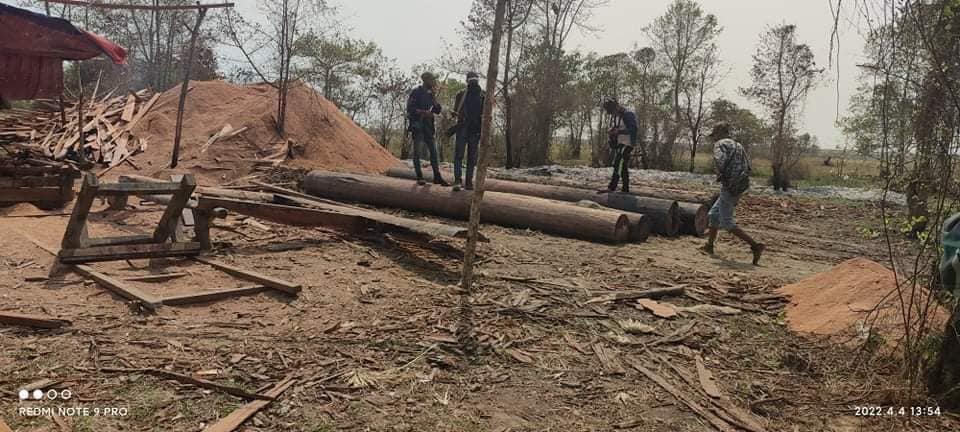 Local People Defense Force arrested a sawmill that paid tax to the junta forces and smuggling timbers on 14th and 16th, April. Local PDF, People Security Forces and People Government Forces seized a sawmill, over 120 logs and 7 illegal loggers in Kanbalu District according to the defense forces.
"They are the illegal loggers right from the start and paid tax to the military junta. Seven were arrested and released after warning not to smuggle anymore. They trafficked timbers from wildlife sanctuary. A sawmill and over 120 logs were confiscated," said an officer in-charge.