People welcome the KIA and PDF alliances at the Kachin-Sagaing border.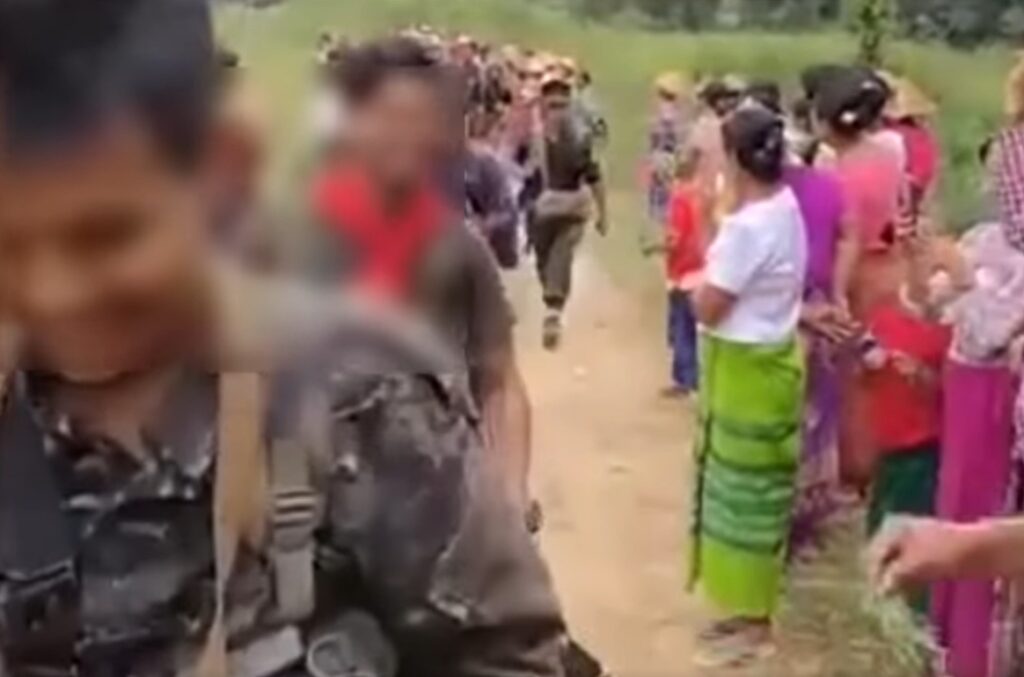 The Kachin Independence Army (KIA) – PDF Alliance, which had successfully returned from the front line after a battle with the junta forces, were welcomed by local people with drums at the Kachin-Sagaing border.
At Mohnyin, Indaw, Tigyaing Townships, bordering Kachin and Sagaing, battles have occurred between the KIA-PDF Alliance and junta forces since October. During these clashes, at least sixty members of the junta were killed. Also, five PDFs were killed by artillery fire from the junta.
Fighting broke out between the junta, which had expanded its forces, and the KIA on the 1st of December, at around 6am, in the Mohnyin district in the Indawgyi area. This area is also under the control of the KIA 26th Battalion. On the 25th of November, junta fighter jets fired at least five times within the KIA 26th Battalion controlled area.