People welcomed 200 comrades with Aung Thapyay flowers in Yinmarpin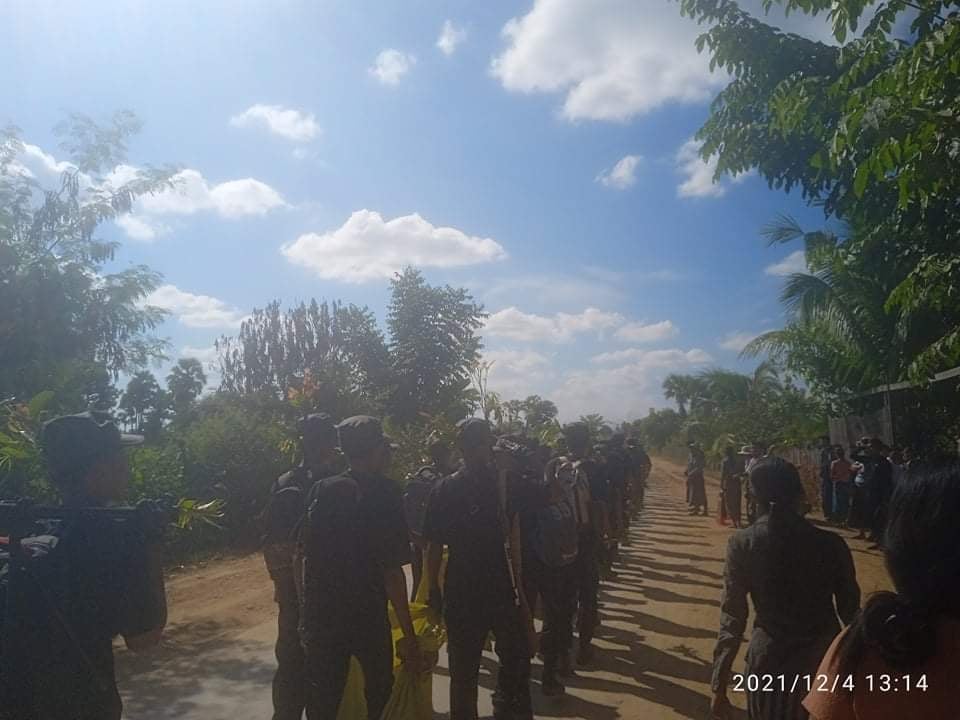 In Yinmarpin township Sagaing division, more than 200 comrades from YOMA Fighter PDF has successfully graduated from Military training on 4th of December. People welcomed them with Aung Thapyay flowers and foods.
YOMA Fighter PDF team has restructured systematically after defending military junta as a local PDF.
They had defended the military junta with hand-made firearms. Therefore, they're in need of funding to buy combative weapons.