People wholeheartedly welcome back the Kalay PDF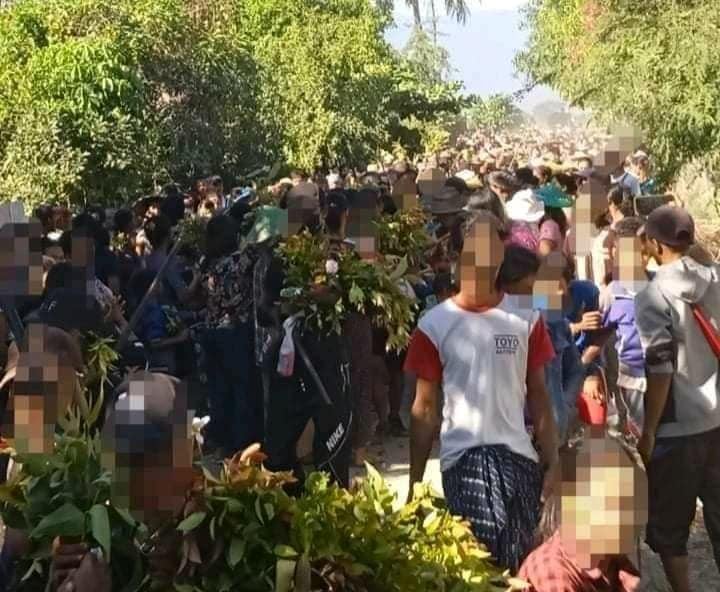 In the southern part of Kalay city, Sagaing division, people wholeheartedly welcomed back the Kalay PDF with the symbol of success, Aung Tha Pyay flowers.
The Kalay PDF has been conducting guerrilla attacks on the military on the morning of the 23rd of November.
Seven soldiers from the terrorist military were reported dead on the 23rd November due to the attack by the PDFs, including Kalay PDF.