People's Defense Force will control 5 main gates of Myaung Township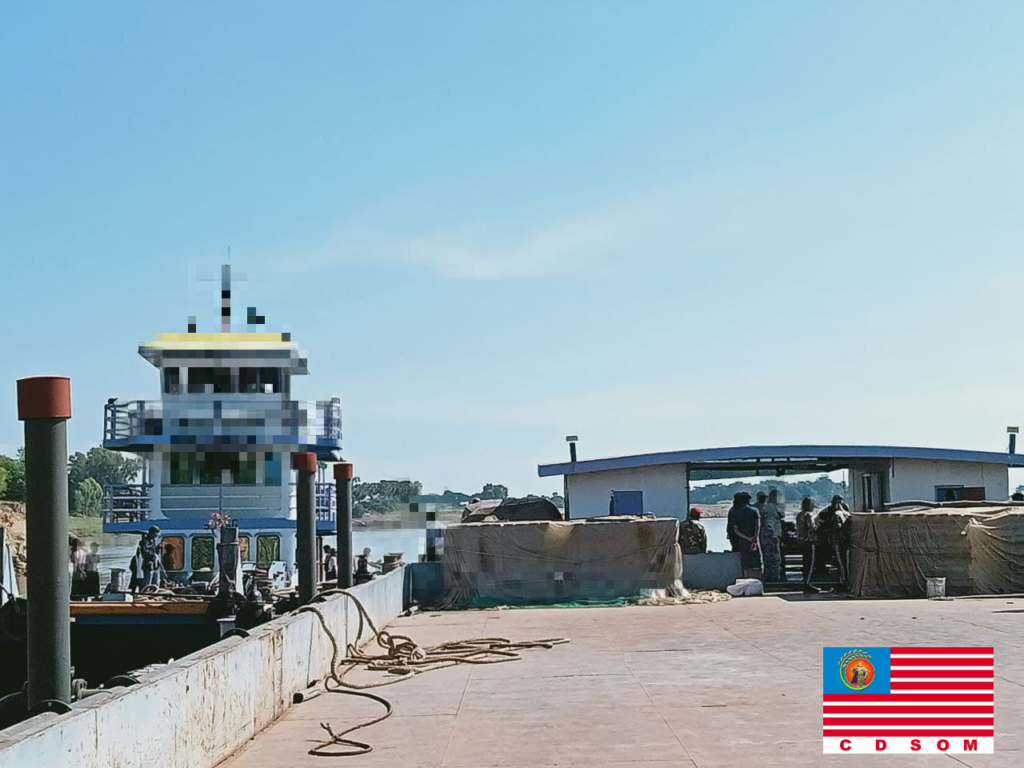 CDSOM and Myaung Township's people defense force, announced that they would control the main gates of Myaung Township, Sagaing Region and begin investigations there.
They also announced that they have controlled the "Shwe Joe Phyu" Oil ship and "B" ships from Hnalone Hla gate sailing in Chindwin river from Mandalay to Monywa. CDSOM also said that they would take actions of the controlled items according to rules and regulations.
Moreover, CDSOM will also control every SAC related item passing through the main gates and use them for locals and the defense forces.
Their statement also included the names of the gate. They will call the one between Sagaing and Myaung as "Nat Myinn" gate, the one from the east part of Myaung as "Min Yaka Nit Sin Yine" gate, the one from south part of Myaung as "Bo Kyathit" gate, the one from west part of Myaung as "Chinese Min" gate and "Hnalone Hla" gate to the one connecting with Chindwin River.
People's defense forces will not take any money from local or accept bribes. Each and every penny to SAC will be blocked. Those products related with SAC will be controlled and will be taken actions as necessary.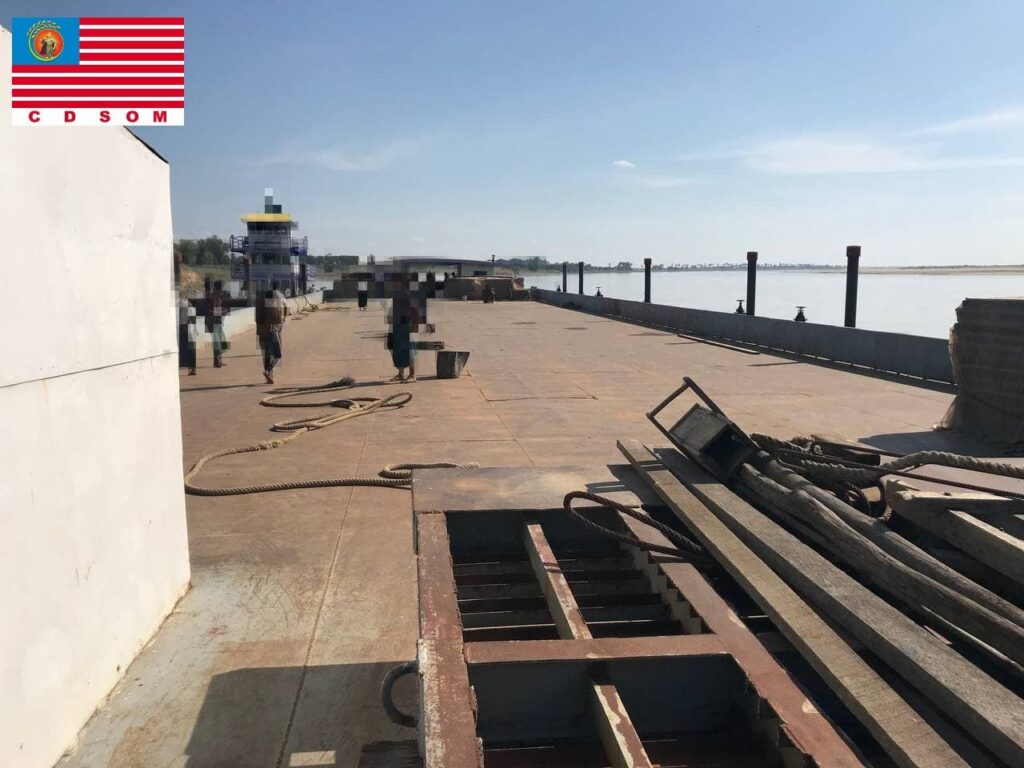 Pic: "Shwe Joe Phyu" Oil ship and "B" ship controlled by CDSOM