People's Defense Forces provided a proper burial to a fallen SAC lieutenant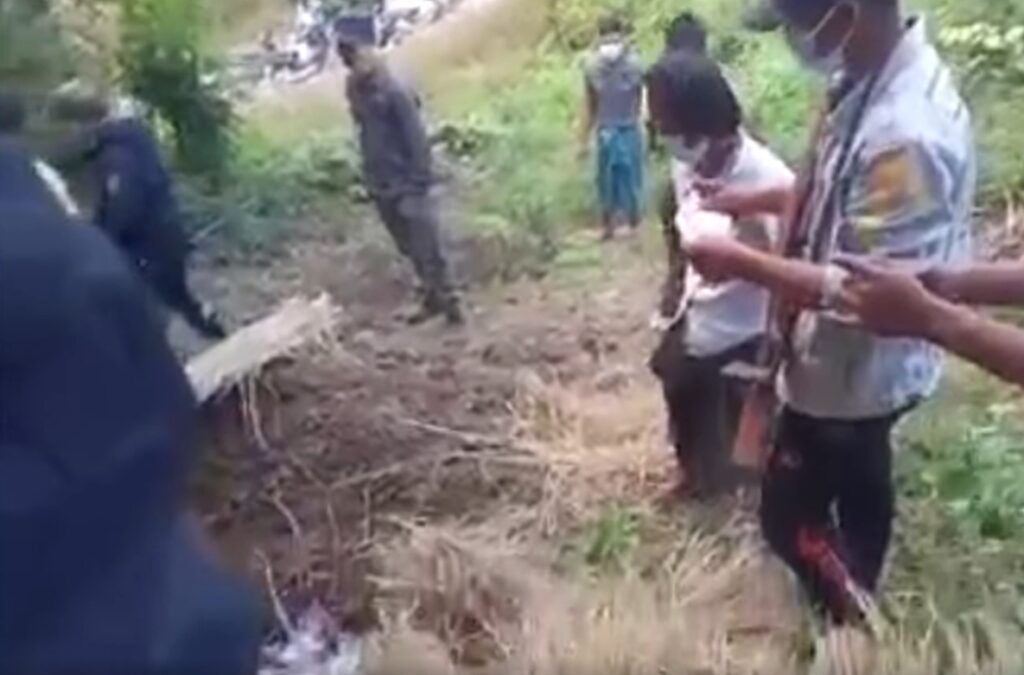 The local PDF released a video of providing a funeral and discharge ceremony to a fallen SAC lieutenant from 101 light infantry division in the battle near Saw-Kyauk Htu, Magway Region.
On November 27, 2021, a clash occurred between YDF and Junta army near Htanpinkone village, Htee Lin. In the said encounter, 13 YDF soldiers and one CDF soldiers were killed. We couldn't give a proper burial to the fallen soldiers as the terrorist Junta burned the bodies down at around 4:00 pm that evening, YDF said in their statement.