Permit to transport drugs and medical supplies must be approved by the Junta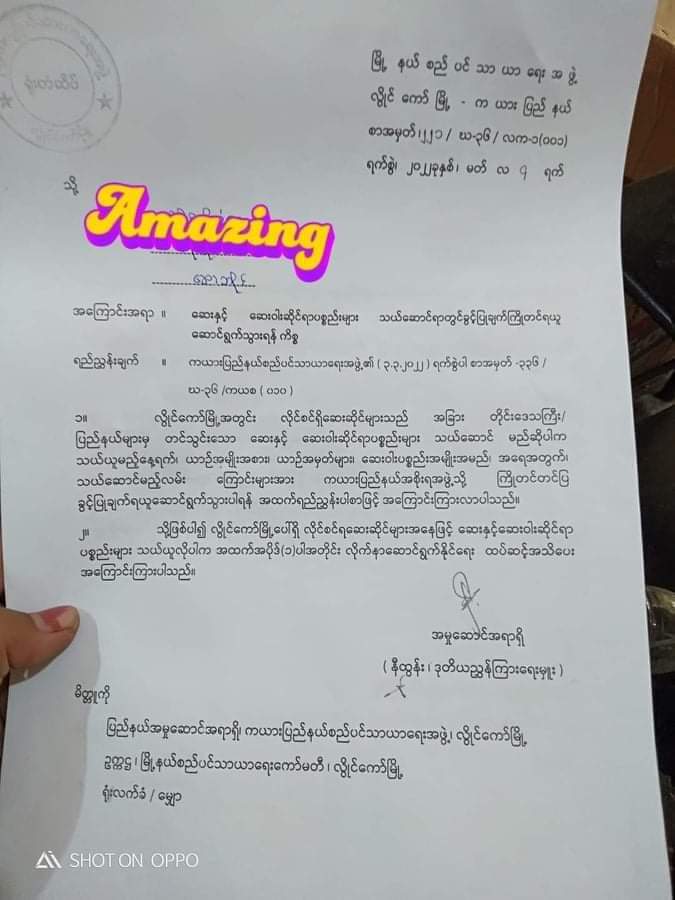 Licensed pharmacies in Loikaw that transport medicines and medical supplies must be approved by the Military Junta.
In other regions in Loikaw, Karenni State, the military council has banned the import of drugs and medical supplies since the first week of March.
The date and time of delivery, type of vehicle, vehicle number, type of medicine must be informed to the Junta if one wants to transport medicine and medical supplies.
This order was issued on March 4 to obtain prior approval from the Kayah State government on the routes to be transported.
"I think this should not happen. Drug prices have also risen," said a resident in Loikaw.
Following the intense clashes between the Junta and local PDFs in Karenni State in May 2021, the Military Junta has restricted the transportation of food and medicine in the state through military checkpoints. Buses, including those entering Loikaw, were being inspected, and buses carrying food and medicine were restricted from entering the city.
Currently, nearly 200,000 refugees have been displaced by the ongoing clashes in Karenni State, and volunteers said they needed food and medicine.