Price of Raw Salt in Mon State record high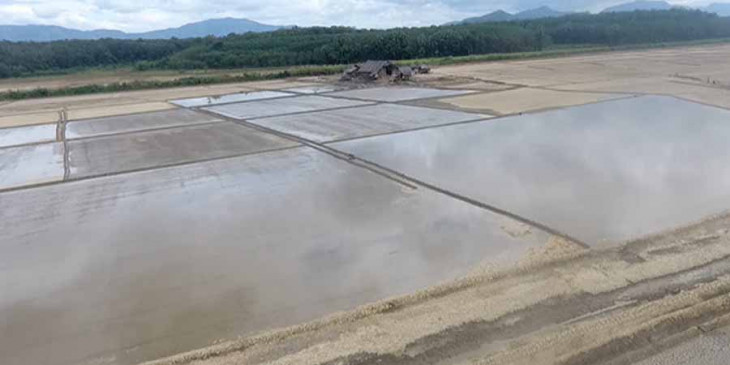 Due to recent continuous daily rainfall in Mon State, there was damage to the refined drying salterns and the price of raw salt has become record high, said the salt farmers.
The price last December was only Kyats 100 per viss but it has gone up to record high of Kyats 300 per viss at the end of March.
This is due to the rain in December, February and March which damaged the salterns.
Although the raw salt price becomes higher, the amount of salt obtained is obviously reduced and the trading is steady, said a salt farmer.
On the other hand, the salt production is low but the commodity price including the fuel price is high which means we are facing a loss.
The annual main production of salt in Paung, Thanbyuzayat, and Yae towns, Mon State is about 40,000 tons.
But, this year, the production is expected to be reduced to half due to the damage from the rain.