Prisoners of war released by Arakan Army (AA) were detained by Junta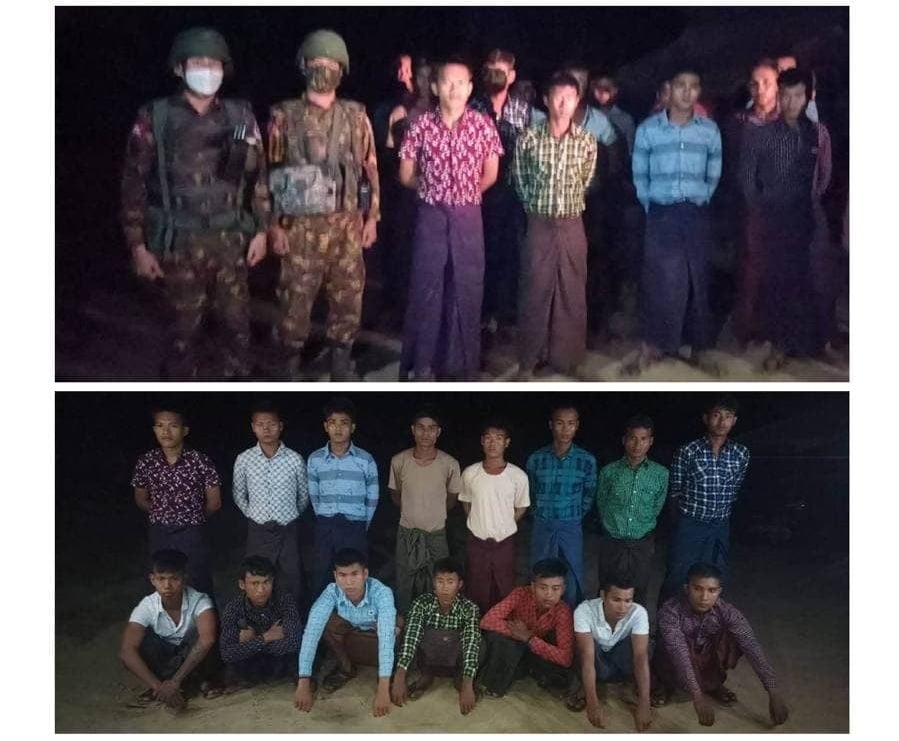 "Arakan Army (AA) transferred 15 captives to Major Zay Khine Hein on November 15. But those released captives were detained again by Junta ,"reported by People's soldier(CDM soldier) Captain Zin Yaw with evidentiary documents.
"Arakan Army ( AA) released
(1) those who needed immediate medical treatment could get necessary health care services as humanitarianism act
(2) to avoid possible lacking health care services to them if there would be Covid-19 outbreak in the area again and
(3) in the hope that Junta would release the civilians and their Arakhan Army (ULA/AA) detained in jails" announced by the Arakan Army.
(In the attached official statements, the detainees were kept in jail with the accusation of being runaway soldiers or breaking the military rules).