Programs being held to raise the spirits of displaced people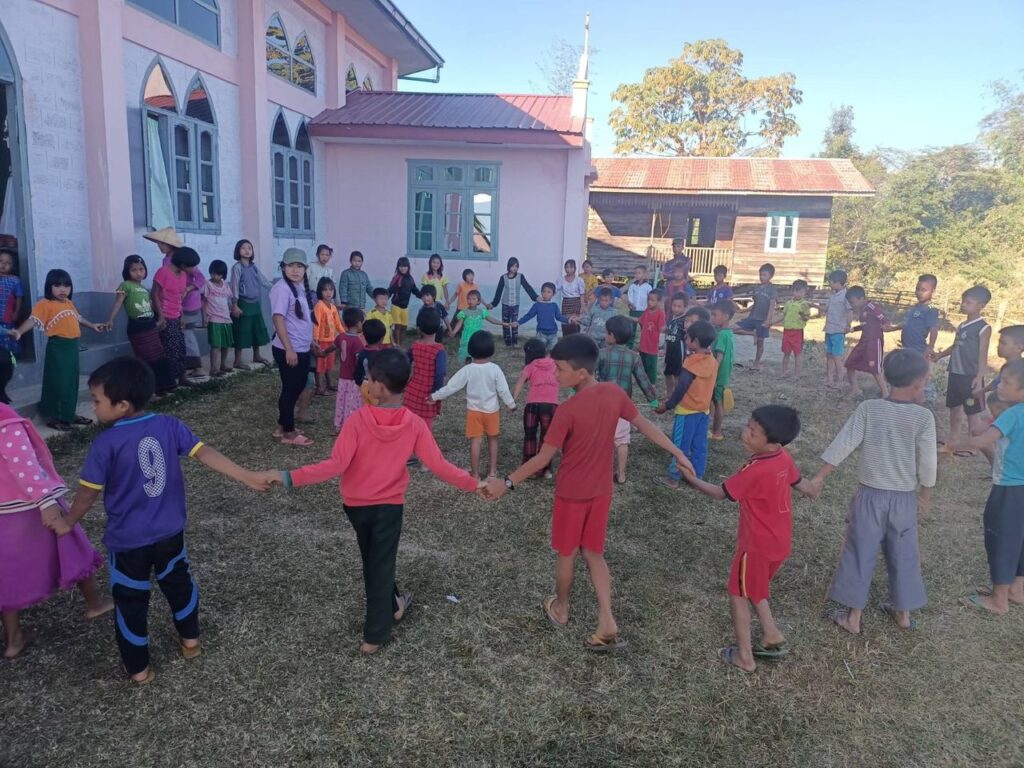 In Karenni State, one of the Kayan civil society organizations conducted programs to raise the displaced civilians' morale.
One of the representatives of the organization said that the aim of their program is to raise the displaced civilians' spirits, especially to raise the spirits of children, while they were displaced.
The program was conducted in Pekon Township, Southern Shan State, and Demoso Township, Karenni State where there are many displaced civilians.
The program includes, sports competitions, dancing, giving presents, and educating parents about children's rights.
One of the displaced civilians said "We were happy when they came and conducted the program. We gained knowledge and experience from it. We appreciated their efforts running the program as we have not had any enjoyment for a long time."
The Kayan civil society organization not only provided food for the displaced civilians but also conducted activities to raise the spirits of the displaced people.
It has been estimated that there could be 100,000 displaced people in Karenni State because of the intense ongoing battles.