Protests continue in Yangon even after junta forces ram car into protesters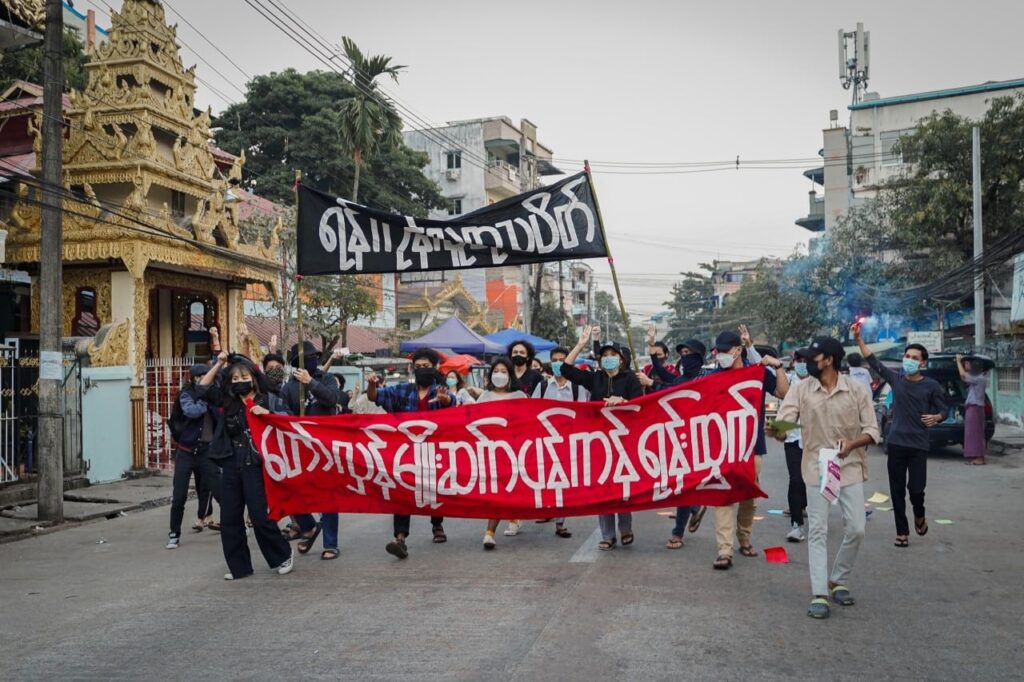 Protests continue in Yangon, with participants voicing opposition to the junta regime, despite the bloody crackdown on December 5th, where five people were killed and many arrested when junta forces rammed a vehicle into protestors in Kyi Myin Taing, Yangon, and then shot at the protesters.
Junta forces seeking to crush their opposition have killed more than 1,300 people, according to the Assistance Association for Political Prisoners (AAPP) monitoring group.
It was reported that Yangon youths took to the streets again to defy the junta regime, despite risking violent crackdowns.