Pulaw PDF alliance states junta forces shot civilian busses on purpose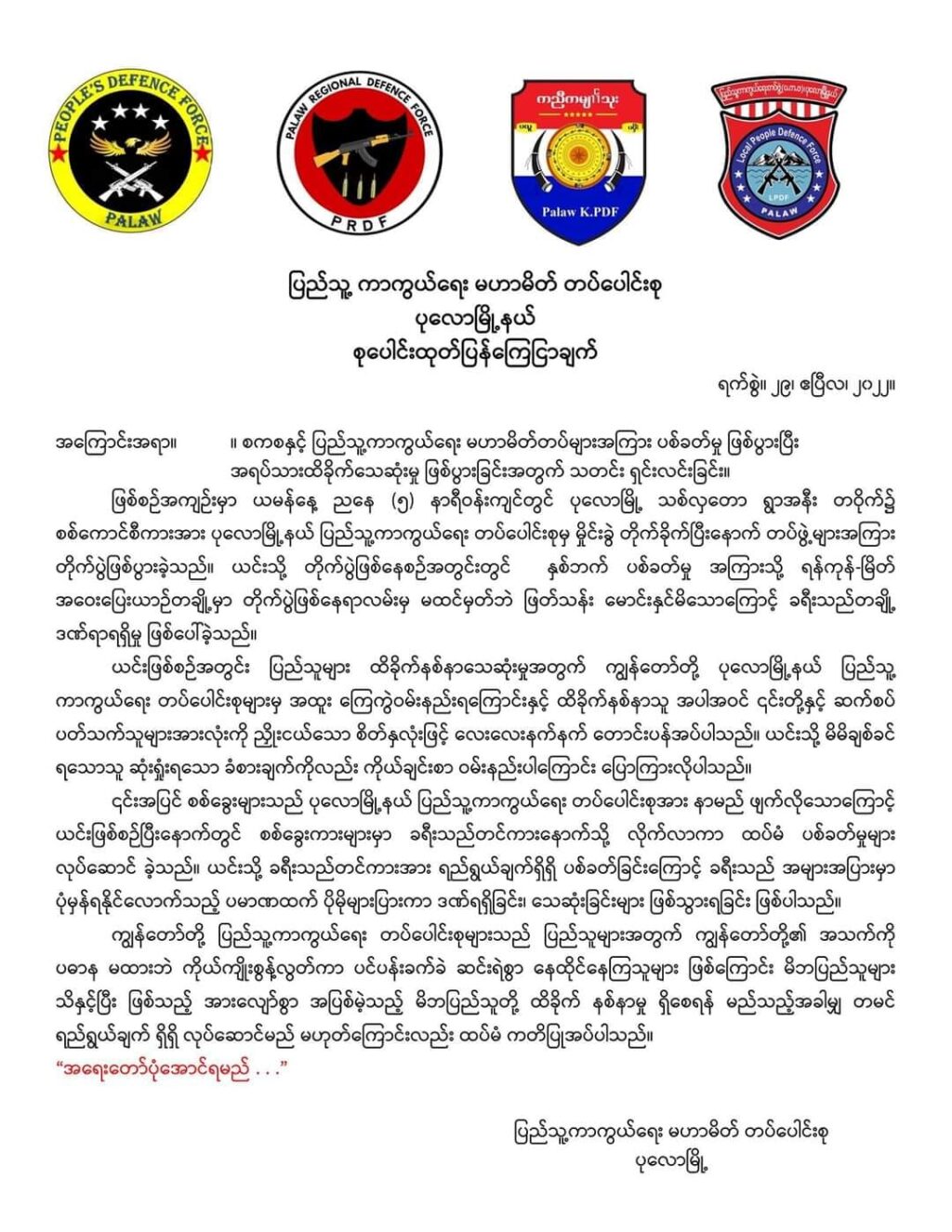 TANINTHARYI DIVISION – Pulaw PDF Alliance stated that two civilian buses getting shot after the battle near Pulaw were an intentional attack by junta forces.
It's been reported that the battle began after a junta vehicle was attacked by a mine near Thittawhla Village, Pulaw, on April 28, at 5 PM.
The statement also said the passenger bus passed through the battlefield and some passengers were injured.
Pulaw PDF Alliance expressed great sorrow for those who died or were injured in the incident, and offer the sincerest apology to those affected by the incident.
The statement also included that the junta forces followed the buses and shot at them.
Pulaw PDF Alliance said that the casualties and fatalities were amplified by junta forces firing at the buses to smear the revolutionaries.
Yadanar Toe and Shwe Li buses were shot, killing three men and injuring over 20 people.
Junta supporters and junta advocate media have posted claims blaming the PDF forces.