Pyu Saw Htee members shoot and kill 2 young men for not stopping their motorcycle in Shwebo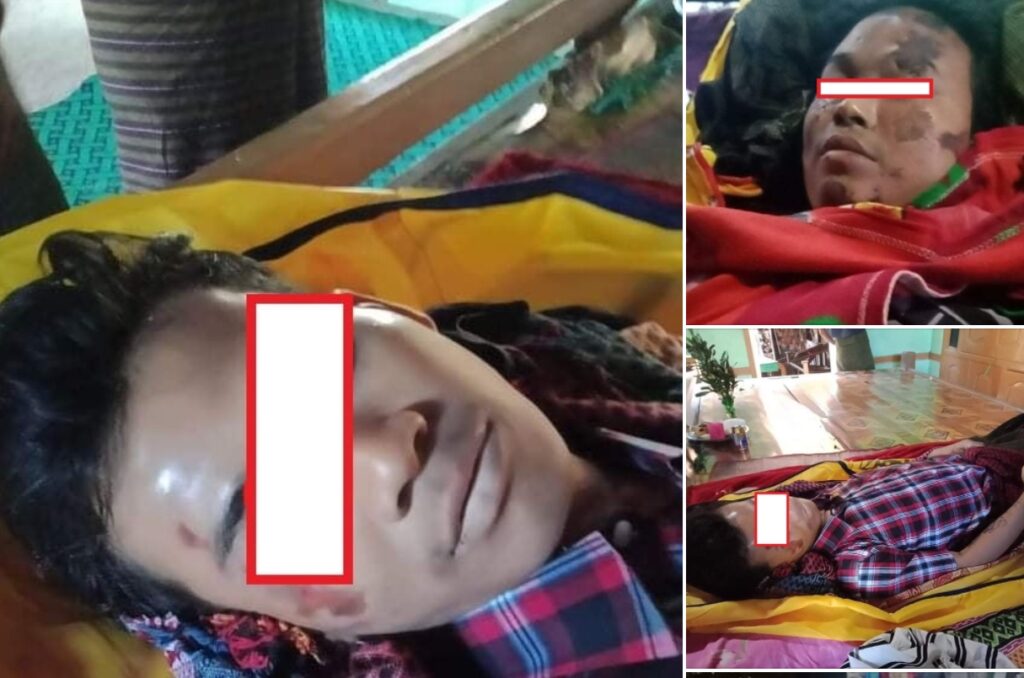 On December 11th, Mg Yazar Min Tun and Mg Moe Kaung, who were coming back home around 8pm, were shot by Htay Aung, who is the member of the Pyu Saw Htee group, and his subordinates in Myinsee Village, Shwebo Township. A source said that the two young men were asked to stop by the Pyu Saw Htee, and when they refused, they got shot.
"It was just groundless, the kids were just on their way home on their motorcycle and they got shot because they didn't stop" said a villager.
The victims are Mg Moe Kaunda, 21 years old, and Mg Yazar Min Tun who was just 17 years old.
Locals told that Htay Aung is the Village Administrator appointed by the junta regime and he issued a 7pm curfew in Myinsee village.
"The boys were out after the curfew time and met a patrol, and got shot" told one villager.
Mg Moe Kaung had a gun shot wound to the head and Mg Yazar Min Tun got shot in the neck. The bodies were sent to Shwebo mortuary around 1am.
Htay Aung and his subordinates are frequently intoxicated and often threaten the villagers, according to local sources.