Refugees on banks of river Thanlyin in need of food and shelter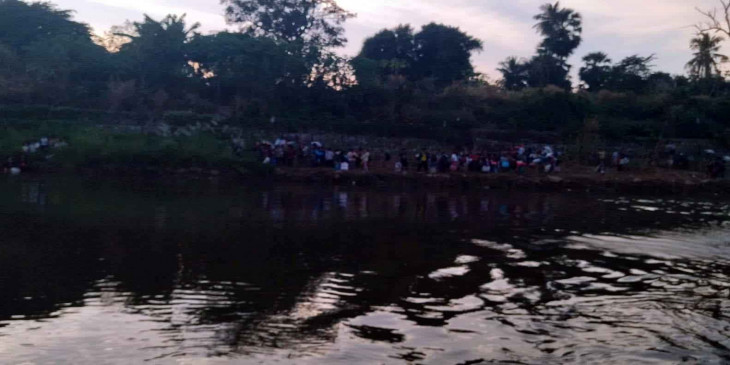 Villagers fleeing battles sparked between KNLA/PDE alliances and junta military in KNU 6 Brigade's territory are in need of food and shelter as they can't cross Thai/Myanmar border.
The intense battles began from December 15 and have been ongoing since then.
Over a thousand of refugees from 5 villages including Min Lettpan village, Phalu village and Hteemae War Khee village fled to take shelter in Thailand by crossing River Thanlyin. However, they have to stay on banks of the river as Thailand authorities didn't allow them to enter.
One refugee told "We have been staying on river bank since we fled. We are using water from river but we've got few rations of food. All refugees are facing difficulties".
"Myanmar migrant workers in Thailand are preparing to distribute clothes and food for refugees seeking shelter on bank of river Thanlyin in Myanmar territory", one of the migrant workers said.
Despite about 4000 refugees from several villages, namely Mae Htaw Tha Late, Htee Male War Khee, Lay Kay Law and Pa He Ka Law, got shelter in Thailand, those who fled after December 19's battles are currently staying on river bank as they couldn't cross the border.