RKDF's donation of Rice and Oil costs for burnt down villages by Junta in Kalay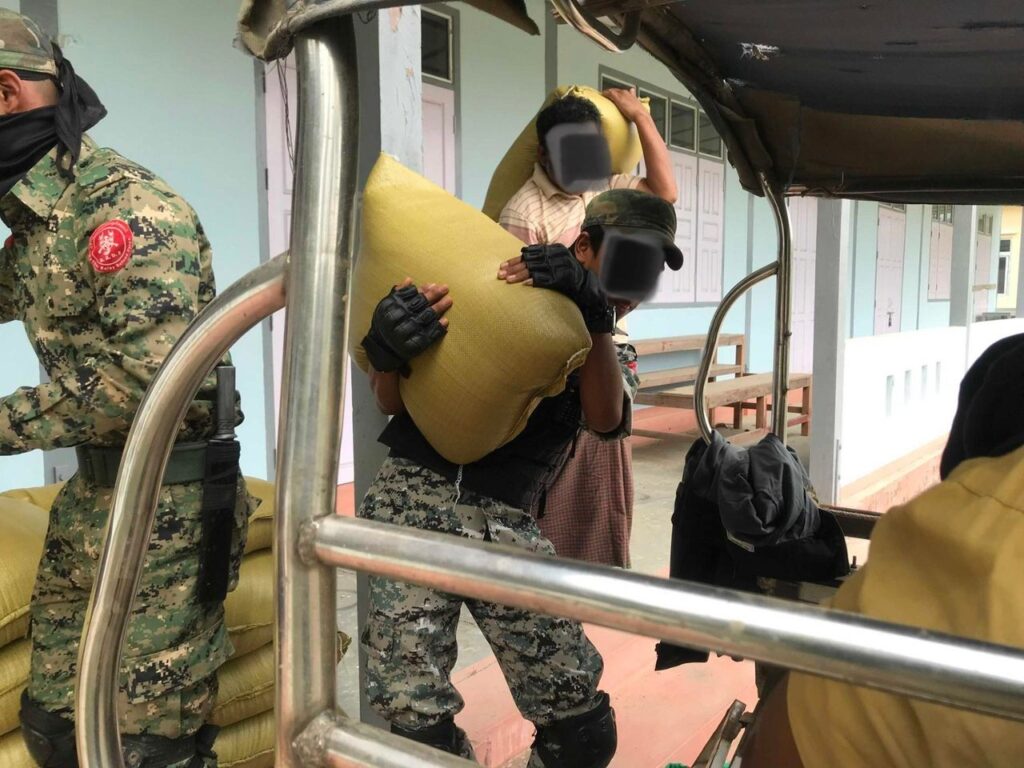 Ranger Kalay Defend Force (RKDF) donated 11.5 lakhs in MMK for oil costs and 50 rice bags for 23 households (50, 000 MMK per household) in the villages of Kalay Township on December 5, as stated by the representative of RKDF.
Those stated villages were burned down by junta forces.

In collaboration with Pyuu Saw Htee forces within Kalay region, junta forces burnt down the villages from November 29 to December 5.
This resulted in a complete destruction and loss of more than 40 houses, according to the representative of RKDF.