SAC military destroy Protest Leader's house in Mogok and abducted One Civilian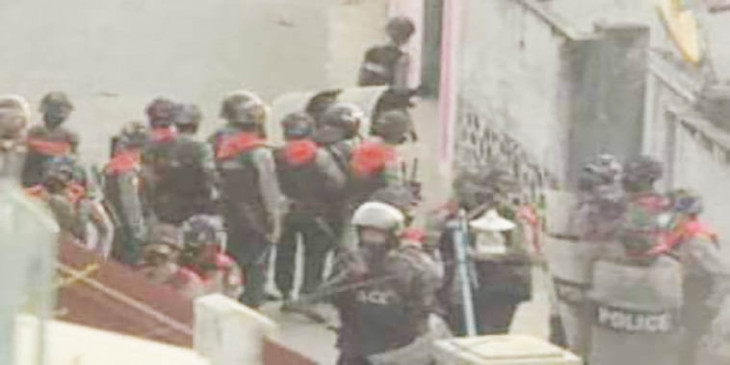 House of the leader of protestors in Mogok was destroyed by the military junta and one civilian was tortured and captured on the morning of 20th November 2021.
Mogok city in Mandalay Division , the military junta covered a civilian face with black bag and captured him in the evening of 20th November. He is one of the volunteers in Mogok and his health condition is not stable. It was said by the neighbours that one of the lead protestor's house was destroyed by them as well.