SAC military raid and destroy the civilians houses in Pyong Bu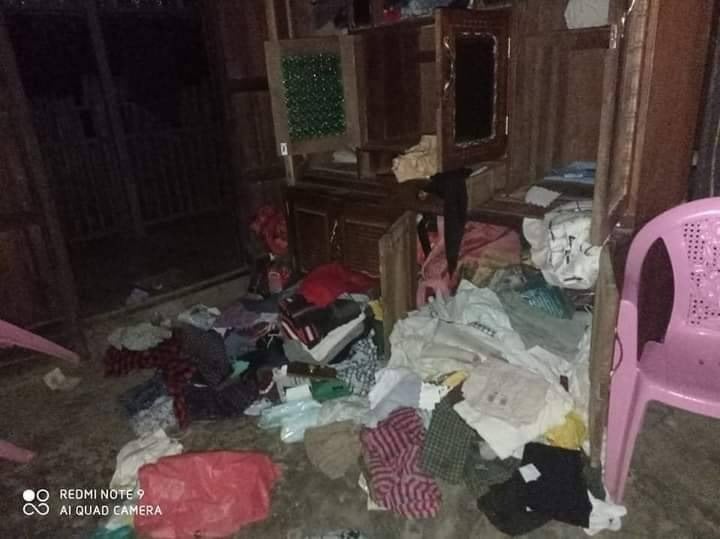 On 20th Nov 2021, around noon, SAC raided and destroyed the civilians' houses including General Aung San Statue in the village called "PyongBu".
All the unarmed villagers are fled and no longer in the village while soldier and junta followers fired guns during entering the village according to local people.
Before they destroy several homes, SAC soldiers robbed valuables things from homes such as money, mobile phones, clothes. They even ate foods and took leftovers.
There are about 200 households living with approximately 600 people in PyongBu village.
Among those households, 8 houses have been destroyed by nearly 50 soldiers during this time.