SAC military soldiers who guarded the ward administration office in Mandalay were attacked and got shot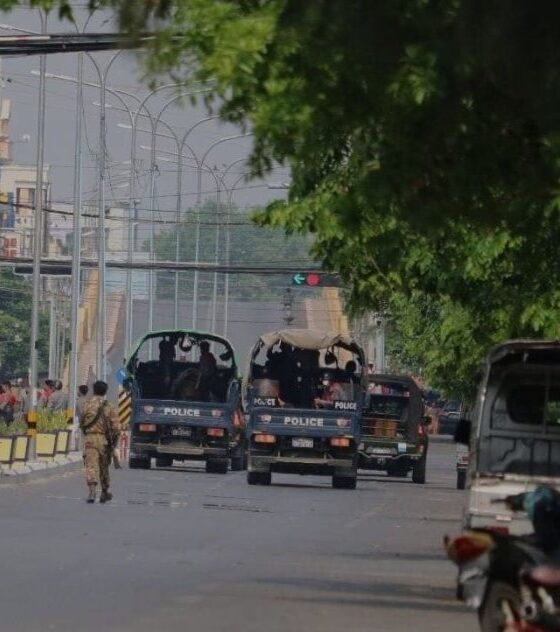 "This morning someone on a motorcycle came to Yadanarbommi East Ward Office and shot at the building. About ten shots were fired and I fled because of the gunfire." a local told.
An unidentified group opened fire at military gunmen who were guarding the ward administration office on 82nd street, between 36th and 37th street in Mahar Aung Myat township at around 9:30 am on November 21.
"Yes, they shot and ran. One of the soldiers got shot," a local told.
The residents said that the SAC military gunmen returned fire, but the attackers escaped. The condition of the soldier who got shot and detailed information is unknown.
Military soldiers guarding a school near the 34th Ward in Thanlyay Maw West Ward, Maha Aung Myay Township, Mandalay, were also attacked with a bomb on the evening of November 20 and the head of ten households in Kan Thar Yar Ward, Chan Mya Thar Si Township, Mandalay was shot in the back and died on the scene in the morning of the same day.
There have also been reports of junta men robbing houses, raiding neighborhoods day and night, and stopping people and extorting money from them in Mandalay at the same time.