SAC troops stationed in Gawt Inn village detained two civilians and shot at people on motorbikes in Min Yat village after military convoy hit by landmines near Kyel Toung.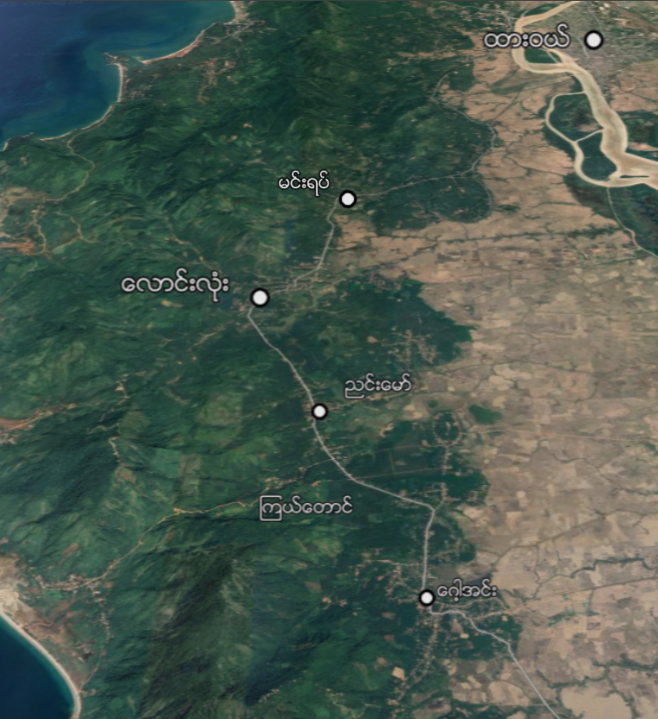 Locals have reported that after a military convoy was hit by landmines yesterday morning, near Kyal Toung, Launglon Township, SAC troops closed off the area and shot at civilians on motorbikes for no apparent reason which resulted in one casualty, and detained two villagers in Gawt Inn Village.
"U Hla Thaung and U Maung Soe from Gawt Inn Village were arrested at their homes and detained in the village monastery. SAC soldiers checked the villagers when leaving the village and threatened to shoot in the case of non-compliance" said a local source.
There are also reports from Min Yat Village that two young civilians on motorbikes were chased and shot by SAC troops. Those young people are known to be the sons of hardcore USDP supporters in Min Yat Village.
"One got injured in the leg and another one escaped. The injured one is now at the military hospital in Dawei. Both are the sons of hardcore USDP supporters of the village" said a local. A villager also said that the one who got injured in the leg was admitted to a military hospital in Dawei.
In 21st November, 8.30 a.m, one military truck got hit by landmines near Kyal Toung between Gawt Inn and Nyinmaw Villages in Launglon Township and a firefight erupted between SAC reinforcements and the Launglong PDFs resulting in 6 deaths of SAC troops and 3 injured, including a police captain, while there was one casualty from the Launglong PDF.