SAC troops use human shields to raid the PDF camp in Madaya township, Mandalay Region and were hit by a landmine on their way back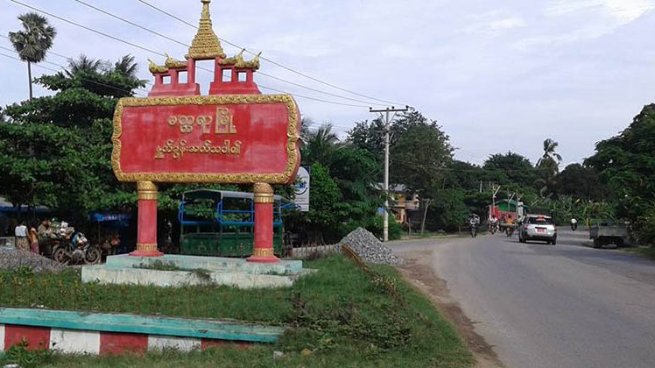 The camp of LPDF near Won Tin Kone village within Madaya township was raided by SAC troops on November 21. According to a local source, SAC troops from In Kyin Myaing Batallion, Madaya Township and 7 Miles Battalion, Thabeikkyin Township, abducted 30 villagers to use as human shields and porters in order to raid the camp of a PDF.
One of the Madaya PDF members said that "The troops asked for the Administrative Officer to capture 30 people before this attack. Although all the PDFs were able to safely leave the camp, we couldn't bring any supplies. The SAC armed troops asked the villagers to carry all the captured weapons and supplies to their military vehicles. Then on their way from Won Tin Kone Village on the 22nd of November, they were hit by two mines. They left with four trucks loaded with troops. We knew that they would take this route and waited for them by setting two landmines. Unfortunately, only one mine exploded near a truck with about 30 soldiers, it overturned. I guess most of the soldiers died on the spot. The other three lorries drove away very fast."
The latest news was that armed troops from In Kyin Myaing Batallion, Mattayar Township came to investigate and stayed on the scene where mine exploded, reported locals.
We have not been able to confirm the whole situation or how many people were killed by the landmine.