SAC's two fighter jets bomb in Mohnyin, Kachin State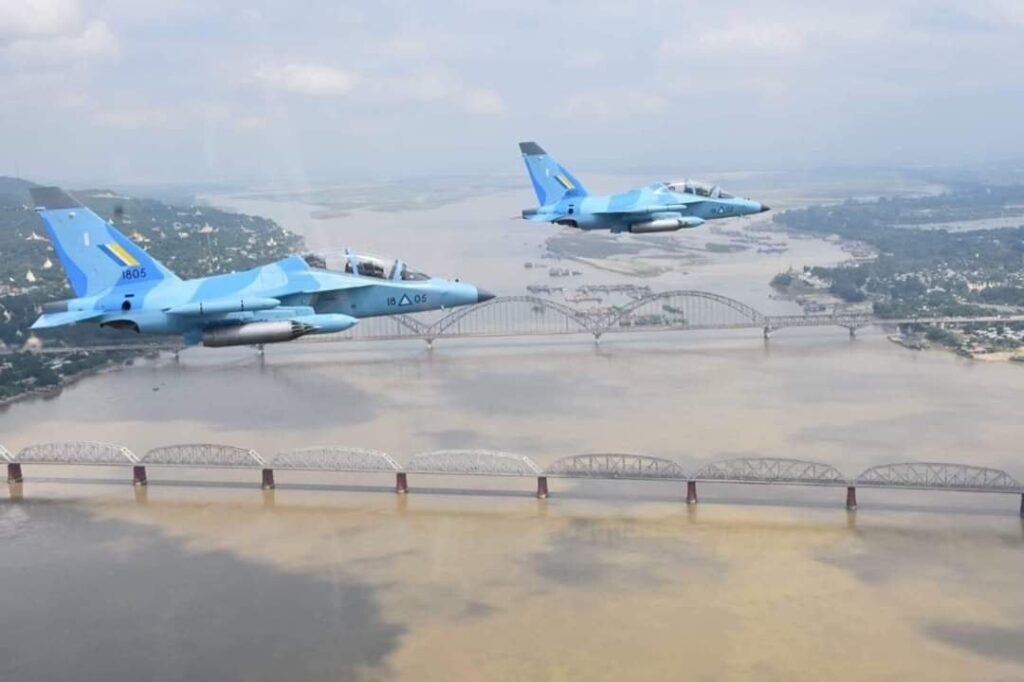 In Mohnyin Township, Kachin State, two fighter jets bombed a KIA base in Namchi Hmaw area at 2 am on November 15, according to locals and a local source.
"I heard the sound of planes at about 2 am and then the sound of bombs and gunfire. I heard it was on the Namchi side. This morning I was told that it was bombing to a KIA base.