Saw PDF help local people with basic healthcare needs, free of charge.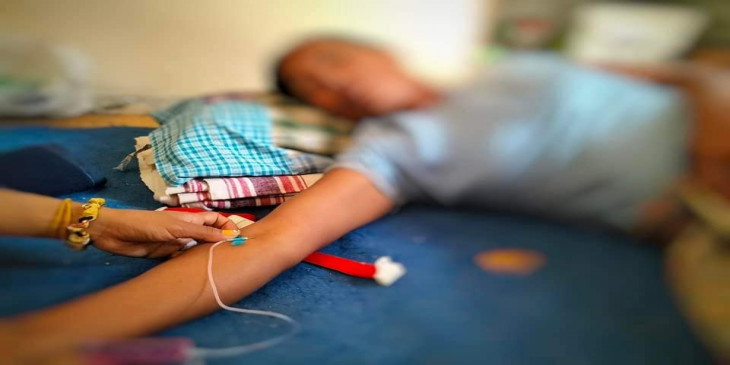 On Nov 25th, the Saw PDF provided medical care to more than 150 local people in Saw Township, Magway Division.
A member of the Saw PDF said that they are helping local people, including the elderly and children, with necessary medical care, as well as encouraging them mentally.
On November 19th, the junta military used airstrikes in Saw Township and more than 2000 civilians who had to flee their homes, were being evacuated.
Most of the elderly are suffering from low blood pressure and ill health due to anxiety attacks after experiencing the airstrikes. Two elderly people are reported to have passed away due to heart attack after hearing the airstrikes.
Saw PDF has two battalions so they need two doctors, at least. Even though they have no doctors at the moment, experienced medical workers are taking care of civilians with the help of other PDFs.
Since the junta's ban on the import of medicine and have tightened regulation of pharmacy trading in recent months, medicine prices have increased and pharmacies have lost a lot of money, and people are facing a lack of medicine in the entire country.
There have been reports of fighting between the junta military and local PDFs on November 23rd, in Saw Township, and on November 24th, in Kanpetlet Township, Magway Division.