Shop owners in Sagaing forced to sign to agree not to close their shops on Human Rights Day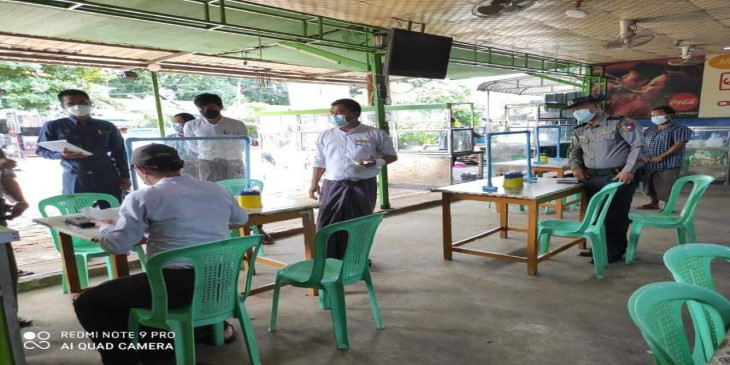 The Development Committee staff under the junta regime, forced some shop owners in Sagaing to sign to agree that they would not close their shops on December 10th, worldwide "Human Rights Day."
A store owner in Magway said "Development Committee staff came to us around noon on December 8th. They told us to sign that we wouldn't close our shops on December 10th. As it is not worth talking to them, I signed, but the shop will be closed on December 10th. We support what we can".
Development Committee staff forced some shop owners to sign on paper, while some were informed only verbally.
"The Development Committee told us not to close our shops on December 10th. When we asked why, they didn't answer. They were afraid. Shops will still be closed in order not to let terrorists rule. In the future, don't shop at the stores which don't close on that day", said a store owner.
The General Strike Coordination Body (GSCB) encouraged the public to participate in the "Silent Strike" on December 10th, from 10am to 4pm, on a nationwide level.