Sitagu Monastery in Yinmarbin destroyed by PDA and PDF in attack on junta forces.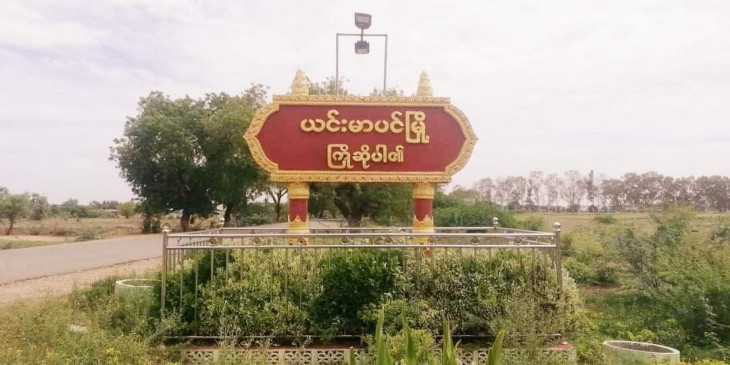 On December 8th, a Sitagu Monastery in Aung Zaya Ward, Yinmarbin, Sagain, was attacked by the People's Defence Army-Yinmarbin (PDA) and Kani PDF, using heavy weapons.
The assault destroyed not only the building, but likely killed the junta forces stationed inside, said a PDF leader. The Sitagu Monastery has been a regular base for junta forces. They built a checkpoint nearby, regularly conducted stop and check inspections on people and tour buses, and asked for money, accordingly to locals.
There was also a heavy artillery blitz on a Police Battalion No. 28 on the Monwya-Pathein highway on December 7th. The PDF said they were avenging the people who lost their lives and property, and against the coup.
Junta forces burned to death at least 15 civilians on December 7th, at Dontaw Village, Yinmarbin, Sagaing.