Six clashes between KNLA and junta forces kill 12 junta soldiers and injure four in one day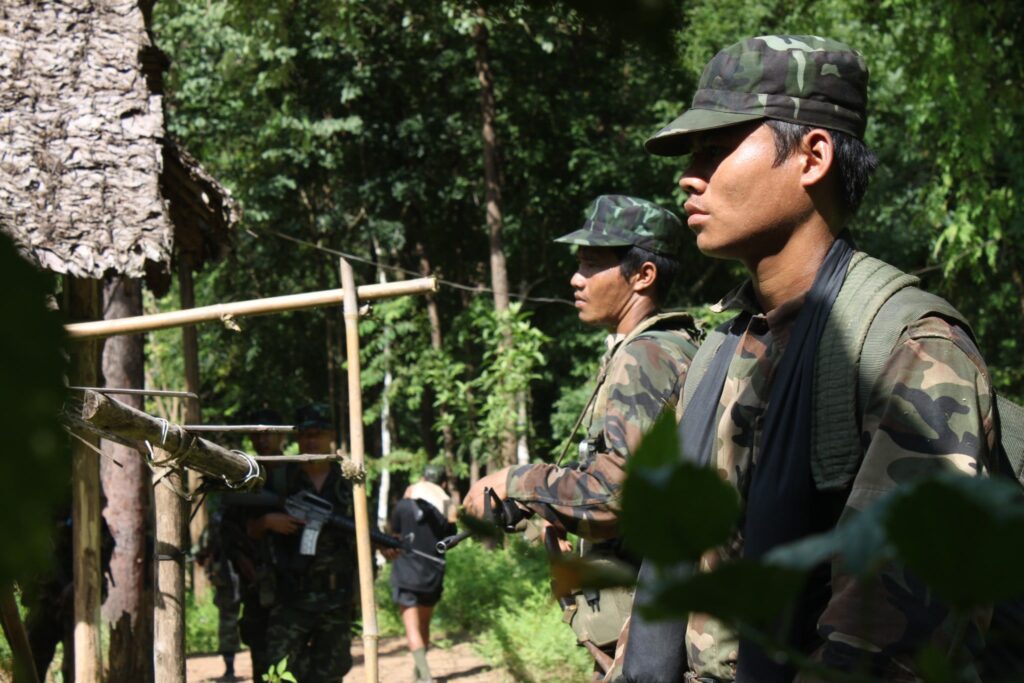 On the Hpapun-Kamaung Road, Hpapun District, in the Karen National Union (KNU) Brigade 5 controlled area, six KNU soldiers were killed and four others were injured in the six clashes between the junta military and the Karen National Liberation Army (KNLA) on December 19th according to a KNU report.
There was one attack on Mawlawlo on the Papun-Kamaung Road at 7am, one between Khway Thay and the 21 mile marker at 9am, one in Warkleytu at 9:39am, one in Htee Bar Alaw at 9:40am, one in Tamola Lu at 10am and one at 10:12am in Htee Bar Alaw.
"At midnight on December 20th, junta forces deployed 30 military vehicles from Kamaung to Hpapun. On the 21st and 22nd of December. Junta military reconnaissance planes made four patrols over the 5th Brigade area," according to a Mudaw source.