Six junta soldiers have been killed and two injured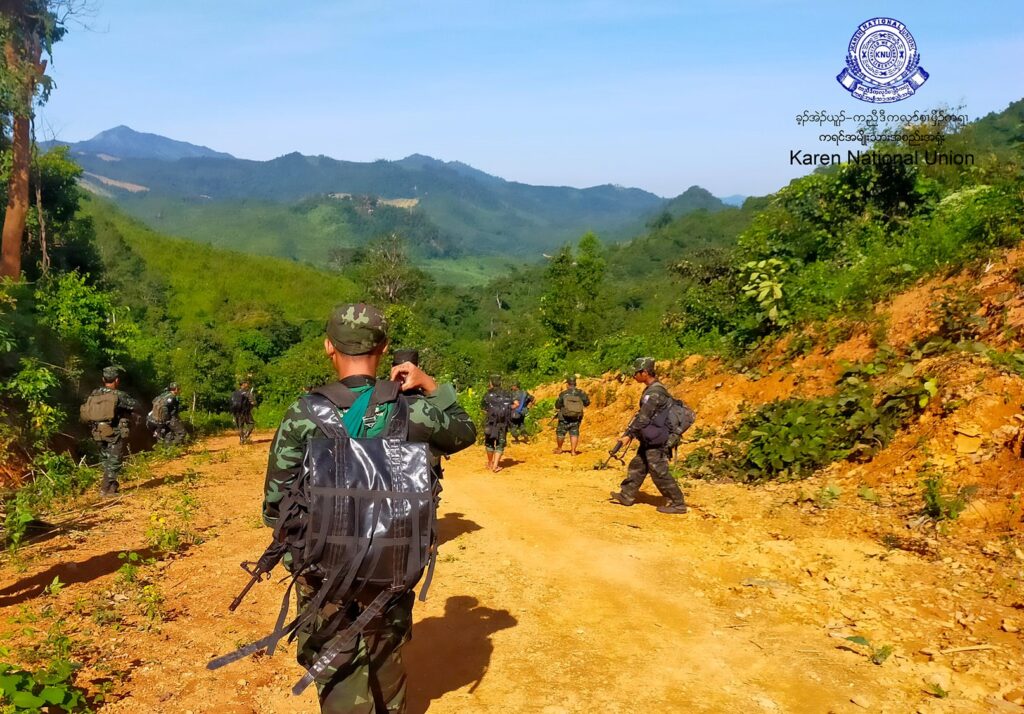 From December 1st to 3rd, there were 10 clashes between junta soldiers and the Karen National Liberation Army (KNLA), when they invaded Hpapun District, which is a Karen National Union (KNU) Brigade 5 controlled area. According to a KNU press release, six junta soldiers were killed and two were injured.
On December 1st, four clashes broke out, four were killed and two were injured. On December 2nd, two clashes broke out and one was killed. On December 3rd, there were four clashes and another one was killed. No KNLA casualties were reported in the clashes.
According to the KNU report, the junta does not want peace and federal democracy, and the one-sided rule has led to daily clashes all over Myanmar including in ethnic controlled areas.