Soldiers killed in vehicle bombing by the GZP-Mandalay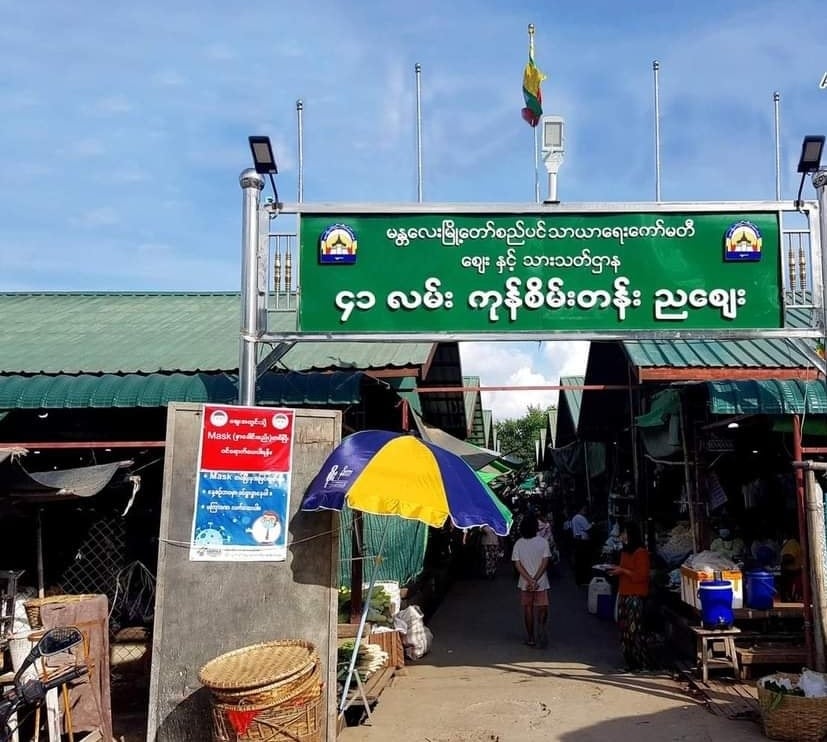 The Generation Z Power (GZP)-Mandalay Civil Defence Guerrilla Group said that they were responsible for the bombing attack in West 41st street, Mandalay. A car was bombed and two soldiers were killed and another three soldiers and one civilian were injured due to the attack near the market.
A local eyewitness said "After the bomb attack, one soldier was killed and several more were injured. The situation in the market was chaotic, and then the SAC soldiers shot several times into the surroundings, so some civilians got gunshot wounds".
The witness added that one woman was injured in the neck and another one wounded due to the shootings. GZP-Mandalay issued an apology to those injured civilians.
Photo: Mandalay 41st street Kone Saine Tan Night Market (Moe Kaung Night Market) (old photo)