Spouses of police in Indaw are fleeing to avoid compulsory training for riot crackdowns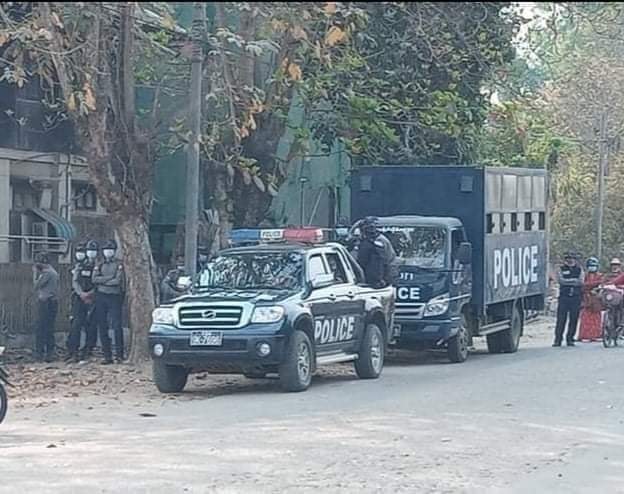 Spouses of police officers from Indaw Police Station, Sagaing Division, have been fleeing as they were instructed to receive training for riot crackdowns. They gave sick leave as reasons to skip the training, according to the Indaw Revolution.
"It's been 3-4 days since the training started for riot crackdowns. Firearms training will be held in Katha. Some of the spouses have fled by giving one reason or another, such as health problems of their parents", said one member of the Indaw Revolution.
The same training was being conducted in other states and divisions, according to statements by other police forces.
It was also stated by the Indaw Revolution that the spouses of railways police officers would also receive the training.
Junta troops in Sagaing Division have been affected most. Although they have worked as security of Myawaddy Bank, development offices, community offices, etc., they have already encountered bomb blasts and casualties.