Taxi drivers boycott Myanmar Plaza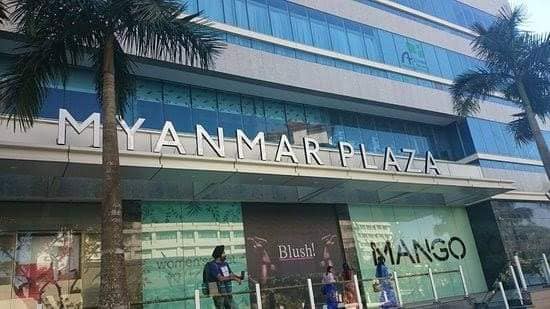 Taxi drivers in Yangon announced that they would not drive to Myanmar Plaza if they are hired to go there.
It is reported that the taxi drivers are starting the act to oppose the incident in Myanmar Plaza on the evening of November 25th.
"We have about six taxi drivers groups in Yangon," he said. "What happened at Myanmar Plaza was very atrocious. If they wanted to stop young people from protesting, they should have been polite. We are not satisfied with their behavior. Now the majority of taxi drivers have decided not to deliver any passenger to Myanmar Plaza. If the passenger even try to book a taxi from near Myanmar Plaza, we won't go. No more fares there. We'll go on strike without any connection to Myanmar Plaza," a businessman who owns four taxis in Yangon said.
Moreover, some taxi drivers posted "No passengers will be delivered to Myanmar Plaza," on their Facebook accounts. On the evening of November 25th, some youths protested peacefully in Myanmar Plaza. Yet, security guards in Myanmar Plaza attacked the protestors and contacted the junta about the protesting.
So, Yangon residents and people from all over the country blamed Myanmar Plaza and their security guards. People also urged to boycott Myanmar Plaza from every side and now taxi drivers have begun their own boycott of Myanmar Plaza.