Thailand military protect Burmese refugees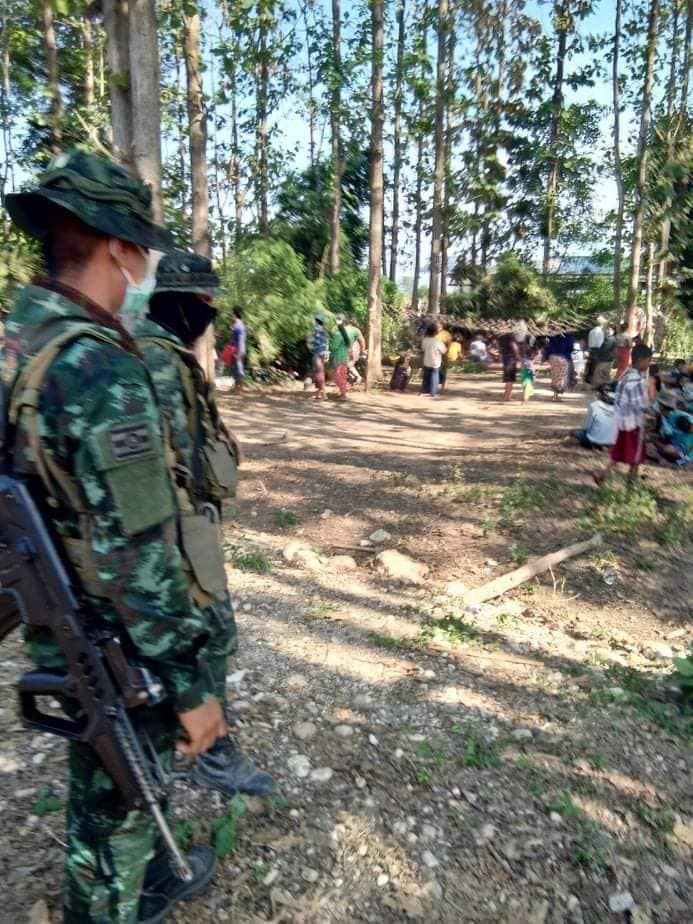 Fighting has occurred due to the advance of junta forces in Kayin State, and more than 1,000 Burmese refugees have fled to Thailand and are being protected by the Thai military. U Ye Min from the AAC Alliance asked for help for the refugees.
"More than 1,000 people are fleeing to the Thailand side due to the Lay Kay Kaw clashes. The Thai side has temporarily accepted the refugees. To provide immediate assistance, the AAC alliance, in collaboration with Mae Sot officials assigned by Mae Sot Township Chairman, sent readymade meals and fried food. Burmese people in Thailand need help in this emergency situation as quickly as possible. As for the Thai military, please do not abandon the refugees. Those who want to donate blankets, mosquito nets and readymade food, and shelter, for refugees, can donate to AAC officials" said U Ye Min.
There are more than 1,000 refugees in Thailand and more than 3,000 near Lay Kay Kaw, according to local aid groups.