Thantlang Centenary Baptist Church (TCBC) and 49 houses were burned down on November 25th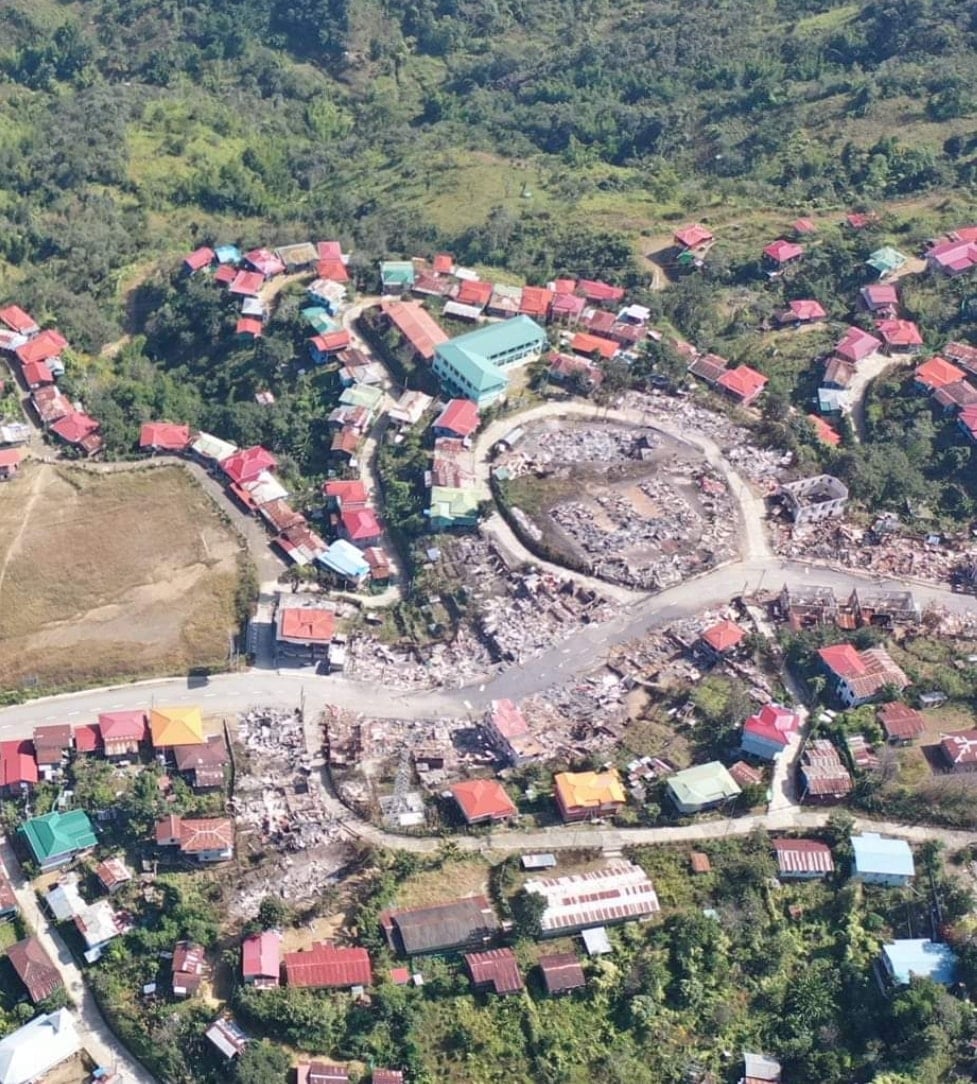 According to locals, 50 buildings, including the TCBC church and 49 houses, were burned down on the evening of November 24th.
"In Zone Mhoon and Kyaung street, Thantlang, fire broke out on November 24th, from 2pm until dusk. Without having anyone to extinguish the fire, 50 buildings were burned down which included 36 houses from Zone Mhoon quarter, 3 houses from Sike Pyo Yay quarter, and 10 houses at the back of police station and the church", a local reported.
Since September, fire has broken out in Thantlang 5 times. During the last 4 fire outbreaks, where the junta military torched the town on purpose, 195 houses and 2 churches were burnt to ashes and a clergy man trying to extinguish the fire was shot dead.
A total of 244 houses and 3 churches have burnt down due to the 5 fire outbreaks in Thantlang.