The battle of Lay Kay Kaw loses tempo while neighboring villages evacuate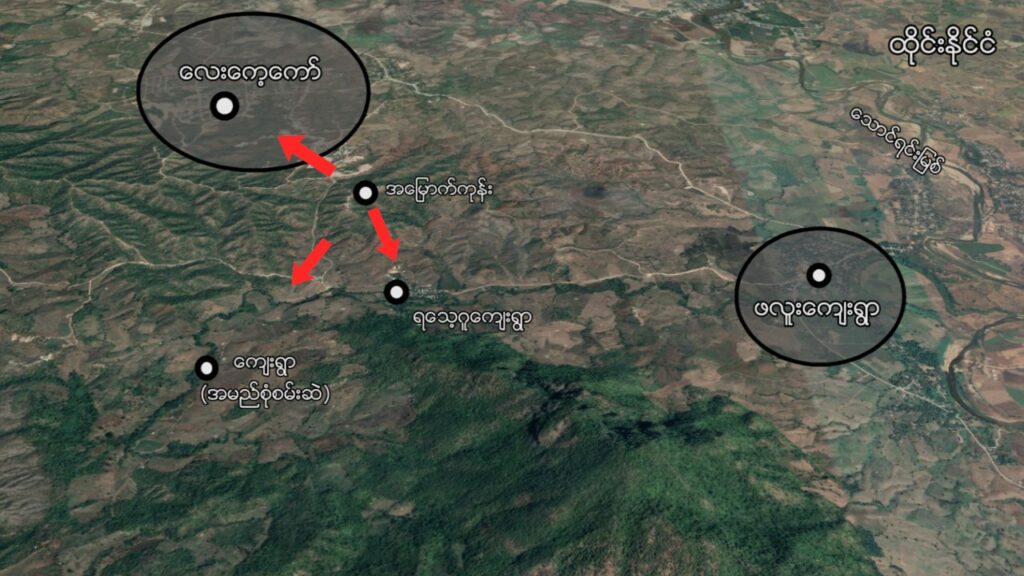 After junta forces invaded the town of Lay Kay Kaw in KNU Division 6 territory, a battle began between the KNU and junta forces at around 11:15am on December 15th.
The battle had cooled down in the afternoon and all neighboring villages are now evacuating.
During the battle, the junta forces shot heavy artillery into Lay Kay Kaw Town and surrounding villages, from a hill one mile south of the town.
The heavy shells fired by the junta exploded in Lay Kaw Kay's 3rd and 6th Quarters at least three times.
Due to the random shootings from the junta occupied hill into the villages, residents of Vel Hee Kalaw, Mewakhee and Yathaygu Villages have had to desert their homes and evacuate.