The bodies of 10 civilians retrieved in Kalay Township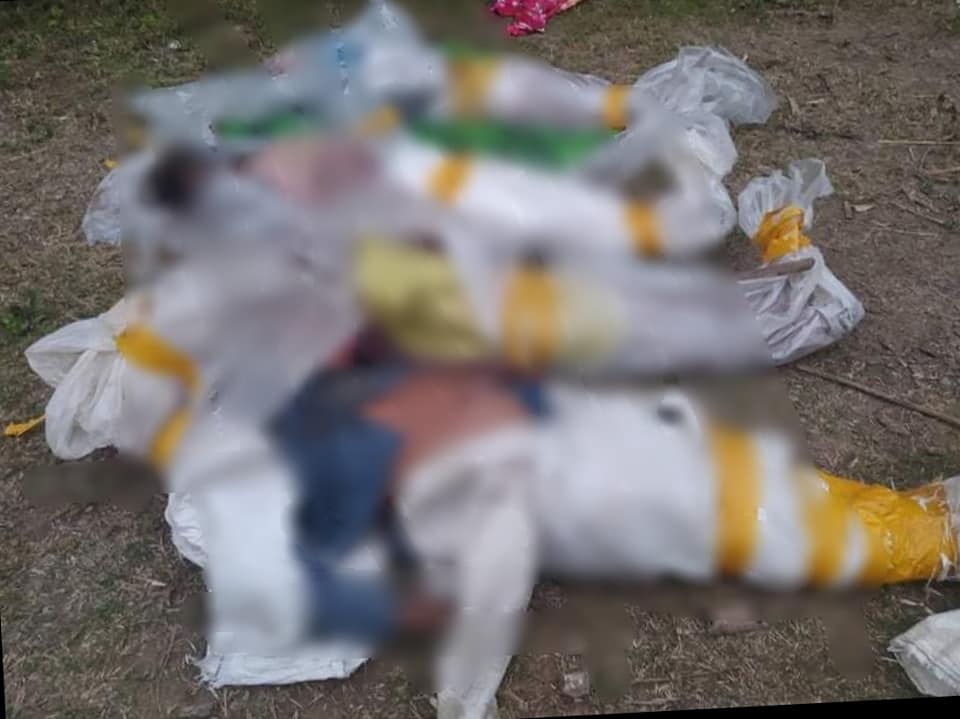 On December 23rd, junta troops raided Nat Chaung Village with both air and ground forces. Ten civilians were reported dead and a pregnant woman and 3 men were reportedly detained by junta troops.
"The dead bodies could only be retrieved on Dec 25th. 10 bodies have been retrieved so far, 9 of them were found on December 25th and U Min Din's body was found on December 26th. All of the deceased showed evidence of being tortured and shot," said the informer.
"Only 6 bodies can be identified. Those were the bodies of the couple U Mg Kyi and Daw Htay Ma, Ko Aye Ko, Ko Pho Aye, Ko Myint Zaw, and U Min Din. The remaining bodies of 3 men and a woman could not be identified yet.
The pregnant lady detained by the junta in Kalay Township was found to be the neighbor of U Mg Kyi and Daw Htay Ma.
In junta propagated news, the Nat Chaung incident was declared as seizing a PDF camp. They announced that weapons and artillery were found and 9 PDF members were killed, leaving out the airstrike and the victims being civilians.
Due to the airstrikes and raids by junta troops, between 6000 to 7000 people from nearby Chaung Gwa, Nat Myaung and Nat Nan Villages have been internally displaced.