The fascist military council (The SAC military) advances near Ho-peik village, Demoso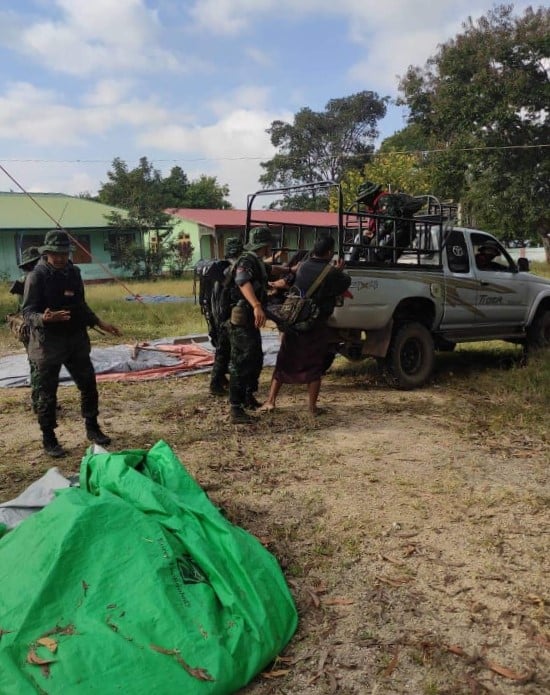 According to initial reports, the military advanced near Ho-peik village, San Pya 6 Mile Village, Demoso and then an intense battle occurred between the SAC and Karenni forces, with four KNDF casualties reported.
A KNDF spokesperson told Yangon Khit Thit Media "It's true. The battle is intense and there are casualties on both sides. The battle is ongoing so we can't tell the exact numbers yet."
A frontline soldier of KNDF told Yangon Khit Thit Media that the casualties of the terrorist SAC were higher, but this is unconfirmed.
The KNDF spokesperson added that the terrorist military has been relentlessly advancing with hundreds of soldiers and the Lwetamu Hill Heavy Artillery Battalion has been bombarding the area with heavy shells.
"Loikaw Heavy Artillery Battalion is firing heavy shells and residents of Ho-peik village had to flee their homes. We're helping some more villagers to move out right now," he added.
The terrorist SAC is frequently firing heavy shells into villages between Loikaw and Demoso and trying to advance into the region, and has often been clashing with Karenni forces.