The junta forces torched houses in Depayin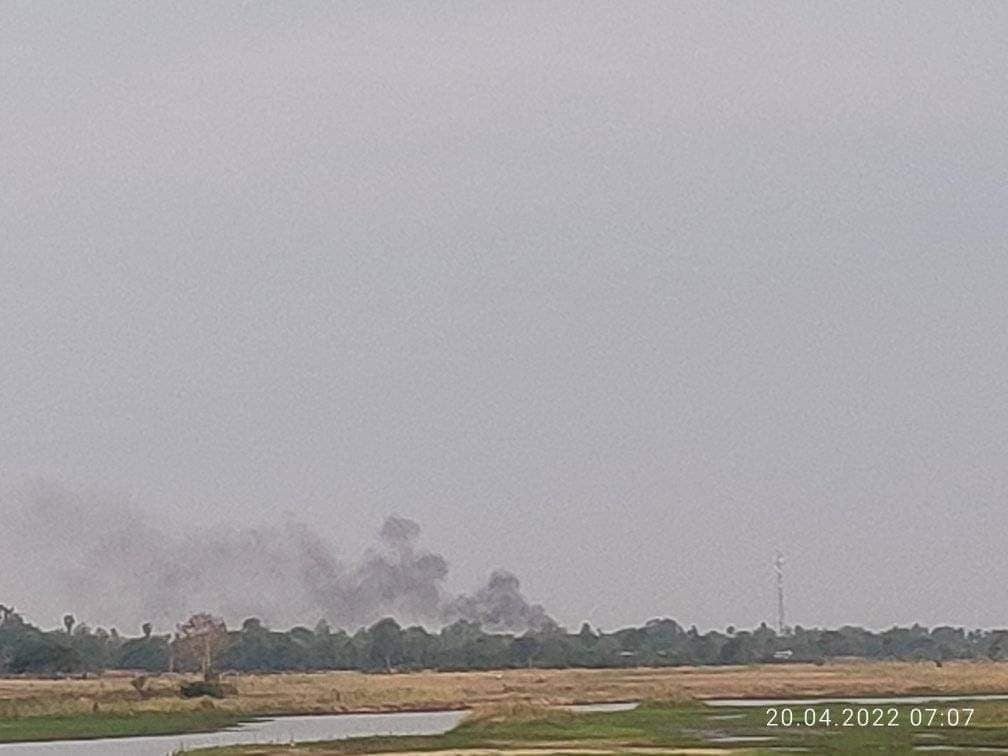 SAKAING – On Wednesday (April 20), the junta forces set on fire Nyaung Hla Village from Depayin Township (East), Sagaing. They raided that village in the morning and set it on fire at noon.
"They're acting recklessly and set on fire every village. We don't know the number of damaged houses. We don't dare to go anywhere near our houses. We can only predict whether middle or east of the village by looking at the smoke," a local man said.
About 100 Pyu Saw Htee and the junta soldiers from Yae-U and Depayin Townships set it on fire. On Tuesday (April 19), they also set on fire the Mae-U Village from Depayin Township (East). The number of homes destroyed in the fire is unknown.