The Junta kill the villagers and destroy villages in Ayadaw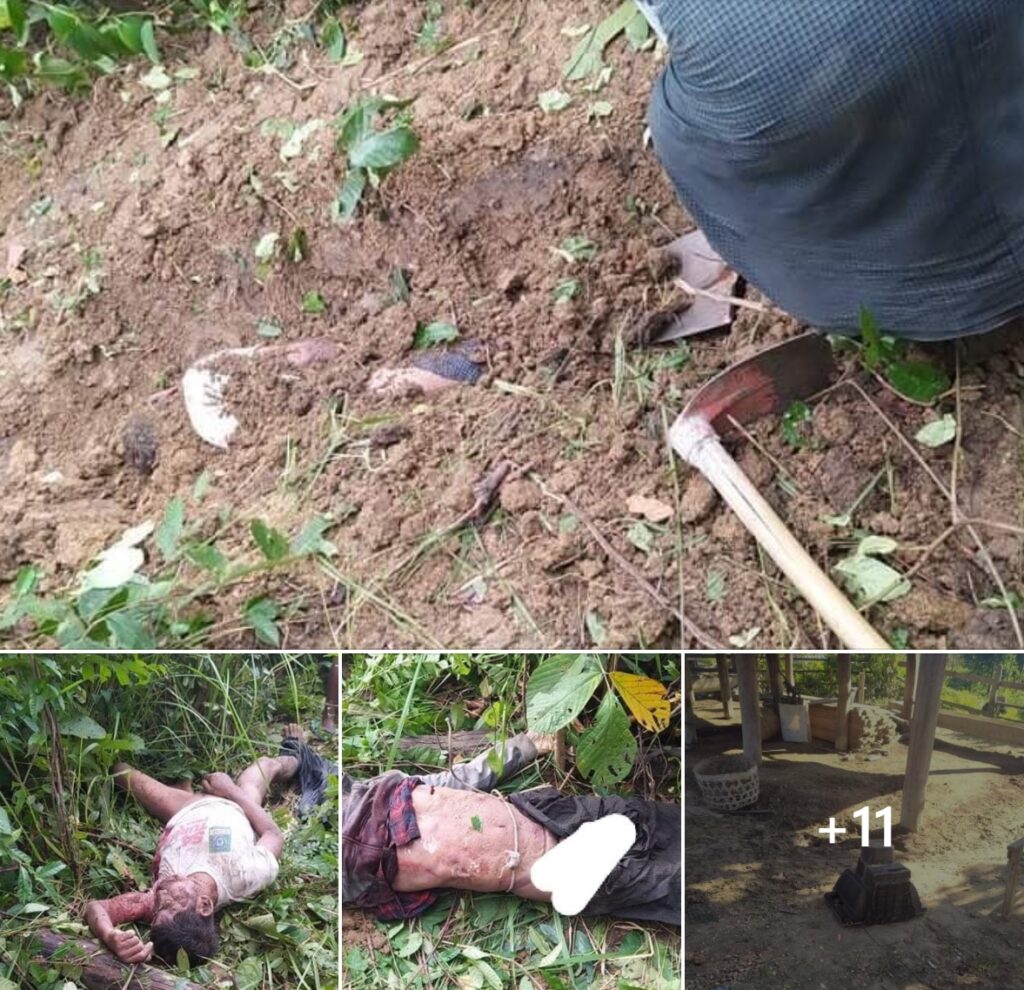 According to the natives in Kyun Hla and Ayadaw Township, Sagaing Division, the Junta's army set fire to the villages and killed 3 civilians.
In November 20, the Junta raided Oakshitkone village, Lake Sin Taung group, Kyun Hla Township. During this time, they shot and killed U Aung Myint and Ko Sunny due to the finding of NLD flag. They tied up and dragged them to the Northern part of the village, after that they shot with the guns and buried the dead bodies.
The villagers said that "The Junta's army fired about 30 shots to these two civilians and they buried them in 100 meters away from the jute field. U Aung Lwin (48 years) and KoSunny (33 years) are the head of the families and other family members are women. The villagers dug their dead bodies and buried them well.
Similarly, the Military Junta shot and killed a civilian, Ko Htoo Naing in Ayadaw township as well.
As per the statement of an eyewitness, in November 19, more than 100 members of the Junta's army raided the villages around the Muu river. The infantry of the Junta searched the People Defense Force not only within the villages of Ti Taw, Thamayoe, Zayit and Done Dit but also the related areas near these villages. Even though they searched the whole morning, they didn't find anyone from People Defense Force. Therefore, Ko Htoo Naing, the mechanic was arrested with the suspicion of being a PDF. The junta has beaten him and taken to the Thamayoe Bridge of Muu river. And then the Army shot and killed him cruelly. His body was destroyed by the Junta's army and his family could not bury him until now. The dead body has not been found yet and according to the description, three family members including two children left behind.
Similarly, during the period of November 16 to 18, the west of the Kyun Hla dam, the villages such as Mawtone, Pay Pin Chaung, Wailamu, Kone See, Taung No, Oakshitkone and Lake Sin Taung etc., were destroyed by Junta's army with nearly 300 to 400 troops. In addition, the residents were missing and killed by the Junta army.
In Kone See village and Taung Ni village, the Junta's army were trespassing in 2 houses and destroyed another 2 houses. They drunk alcohol and smashed up all the furniture and TVs. Due to their intimidation, one of the civilians, 70 years old man died due to heart attack.
In Oakshitkone village, although there is no destruction, 3 civilians were killed and 1 civilian injured by the Junta's army.