The junta military have arrested 30 locals in Moe Maunk, near Kyan Khin Village to make a human shield after a battle.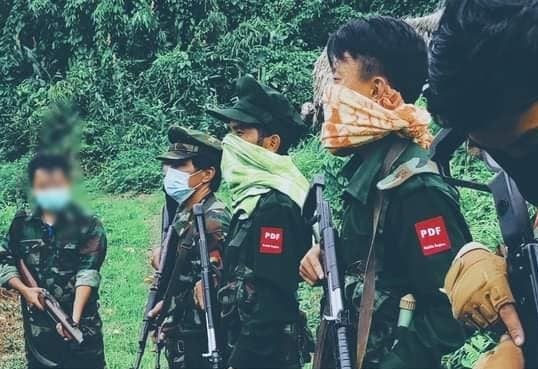 In Kachin State, Moe Maunk Township, near Kyan Khin Village, the junta military arrested 30 locals. The reason was to make a human shield against the KIA after an intense battle between them that afternoon.
The battle occurred when soldiers of the 437th Battalion, Kha Ma Ya came out of their base. The KIA and the PDFs attacked and there was an exchange of fire which included heavy weapons.
The casualties and injuries from either side is not yet known.
After the battle, approximately 100 soldiers came into Moe Maunk City and there was more gunfire. The junta military also arrested 30 locals, to avoid further attacks from the KIA and PDFs.