The Junta used civilians as human shields in Ho-peik village battle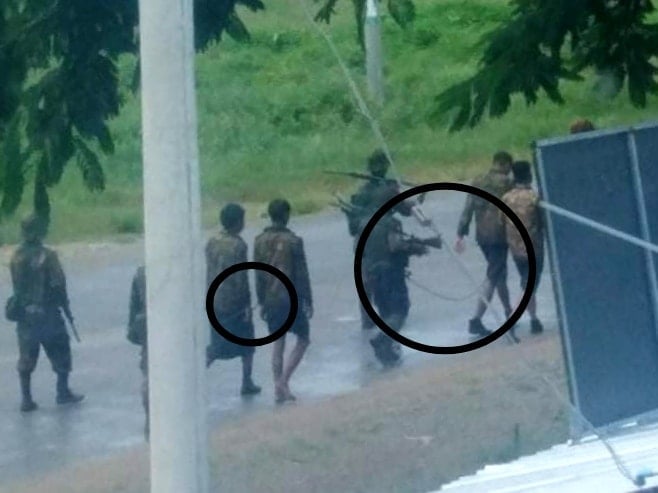 According to the Karenni Human Rights Organization, on the morning of November 25th, the junta and Karenni forces clashed near Ho-peik village, Demoso Township, Kayah State, and on it's retreat, junta military forces abducted 7 innocent villagers, using them as human shields, and took them to Kha Ma Ya's 427 Battalion. They were released in the afternoon.
During the clask, over 100 military troops raided Ho-peik village and clashed with the Karenni alliance. 4 KNDF soldiers lost their lives in the battle.
As the junta's heavy artillery unit was firing heavy shells into the village during the battle, the residents had to flee their homes.
The Karenni Human Rights Organization added that the junta has been committing serious human rights violations such as using human shields, planting mines in residential areas, burning resident's houses down, torturing and murdering civilians, destroying and stationing in religious buildings, and delaying, stealing, and destroying humanitarian aid everyday.
Yesterday's event included, there have been five instances where the junta military forces used innocent civilians as human shields, including twice in Pekhon, once in Loikaw, once in Hpruso and once in Demoso.