The Junta's army destroyed the Houses and looted the properties in Saw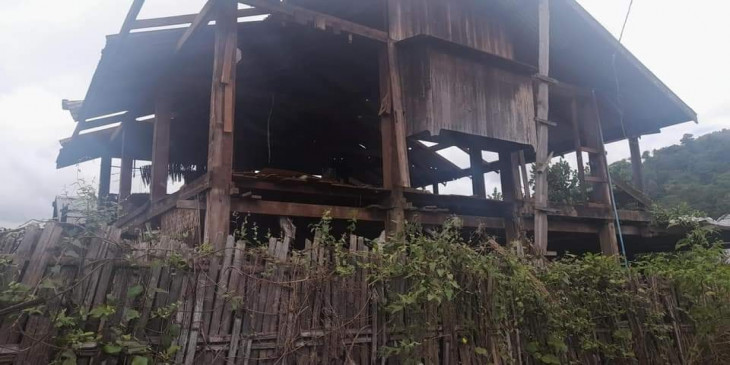 It was reported that on November 23rd, the Junta's army raided the Aungkhetmon Village in Saw, Magway and destroyed the houses and looted the villagers' properties.
About 2000 villagers were not able to go back to their village due to their safety concerns since the Junta launched an aggressive attack in the Yaw Region, mainly destroying the people's properties, according to an internally displaced person.
A monk reported that in Aungletmon Village, the SAC force raided the monastery and destroyed its properties.
On around 10 a.m, 27th November, the Junta's army stationed at the Aungkhetmon Village, Saw and took away the people's belongings while they left, said the locals.
Kyaukhtu PDF advised the civilians to stay home except for the matters of life and death as battles can still occur at any place in Magway.
The locals reported that SAC has reinforced their troops due to frequent defeats by the Local Defense Force in Kyaukhtu, Htilin, Gangaw, Kalay, Pauk, Yaw and Saw Township.