The military owned MEHL has filed to gain possession of Japan Kirin in the joint venture with Myanmar Beer Company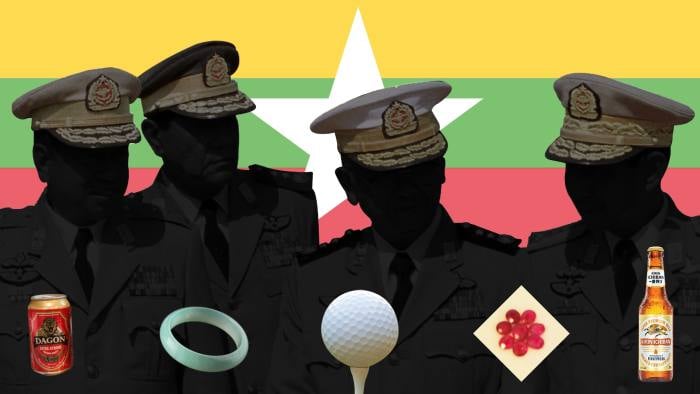 Japanese company KIRIN announced the huge company, the Myanma Economic Holdings Public Company Limited (MEHL) , suggested in court that the Myanmar Brewery Project, which is a joint-venture between KIRIN and the Myanma Economic Holdings Public Company Limited , should be terminated, which would give 100% ownership of the project to MEHL .
Justice for Myanmar asked KIRIN how they would be able to prevent the junta from taking over the authority of the project and using it to support the budgets for terrorism and corruption.
KIRIN will summit to court that they reject the proposal of MEHL and will stop all the cooperation with MEHL .
Justice for Myanmar urged KIRIN to prevent the junta from taking over the project and especially not to transfer the business budgets to the junta. They further urged that, if they don't succeed in Myanmar, they should bring this case to the international court and exhaust every effort.
If MEHL gets access to the funds and possession of Myanmar Brewery, this would clearly be supporting the junta's cruel terrorism and crimes. Justice for Myanmar reported that the Myanmar Brewery and MEHL belongs to the NUG and Myanmar citizens, so the process of transferring ownership can't be allowed to happen.
KIRIN said the future and decisions of Myanmar Brewery definitely overlap with the NUG's interest (as the agreement was formed under the previously elected government) and confirmed that KIRIN would be transparent to Myanmar civilians. They also confirmed that they would especially try to protect human rights. The JFM said, as a responsible society, we all ought to immediately cut all connections with the junta.
On November 19th, MEHL proposed to stop the operation of the Myanmar Brewery at the Western Court of Yangon. On December 10th, a hearing will be held at the court. In 2015, The KIRIN company bought 51 percent of Myanmar Brewery's shares, which is about 560 million. The company produces Myanmar Beer, Myanmar Premium Beer, Ichiban Beer, Myanmar Lager Beer, Andaman Gold Beer, and Black Shield Stout Beer.